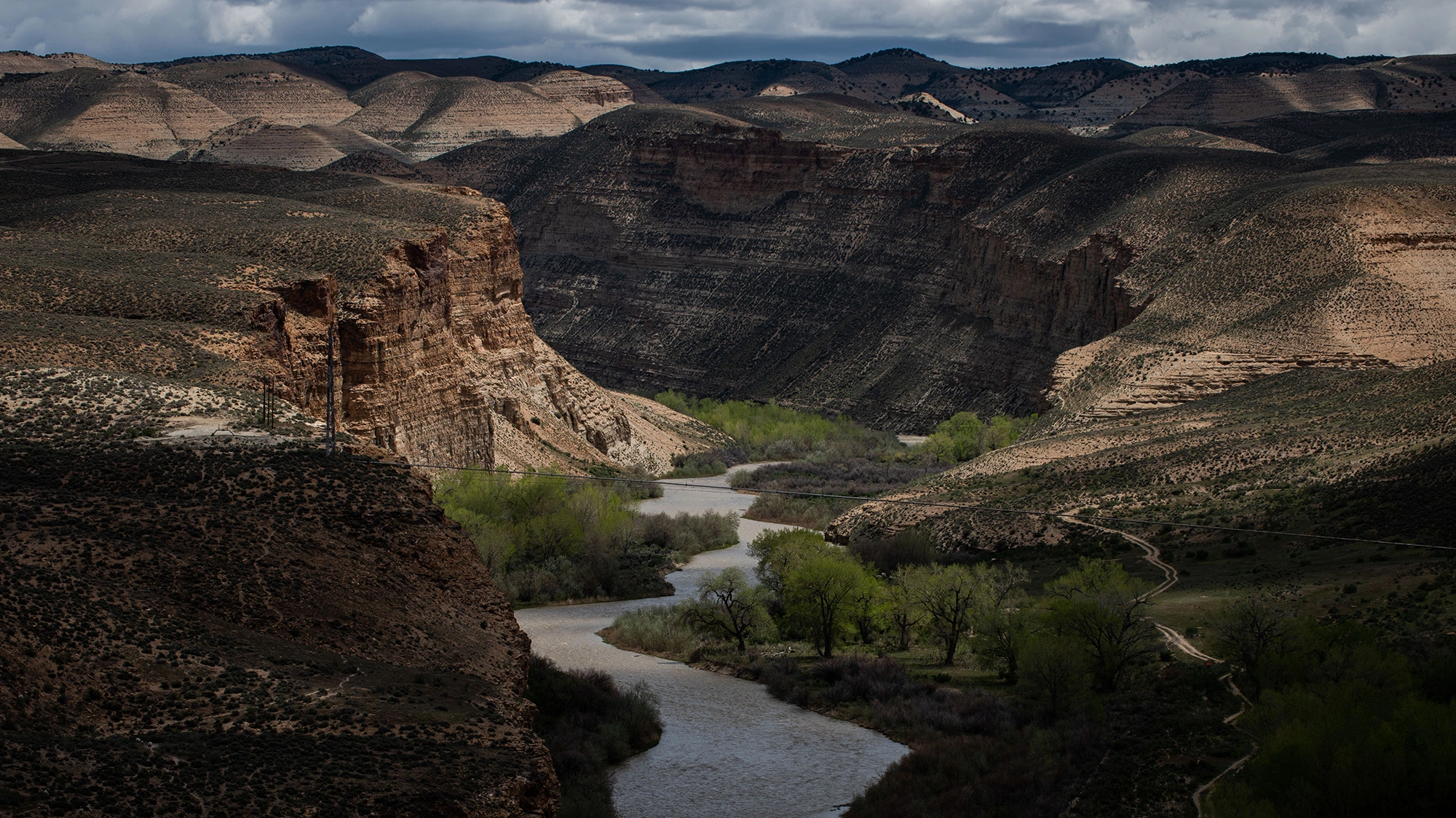 The GPS coordinates weren't especially helpful last May as we drove across the remote Tavaputs Plateau in Utah's Uinta Basin. Cell service was spotty in the vast expanse of land crosshatched with unpaved roads identified on the map only as "Well Road 4304735551" or "Chevron Pipeline Road." Photographer Russel Albert Daniels and I had set off that morning from Vernal (population 10,241), in search of a 15-square-mile plot of undeveloped land purchased in 2011 by the Estonian-government-owned energy company Enefit.
On that land, the Estonians had hoped to create the first commercial-scale oil shale mining and processing facility in the United States, with a 320-acre industrial plant that would process 28 million tons of strip-mined shale and turn it into 50,000 barrels of oil every day for 30 years. Rich with traditional oil and gas reserves, the Uinta Basin also sits atop the largest oil shale reserve in the world, a 6 million-year-old geologic formation where Utah officials estimate a tantalizing 77 billion barrels of potentially recoverable oil lie just waiting to be exploited.
At a public meeting back in 2013, former Rep. Rob Bishop (R-Utah) told the Deseret News that the "exciting" Enefit project "has the potential to create significant revenue and jobs here in Utah and help with energy independence nationwide." Cody Stewart, an energy adviser to former Governor Gary Herbert, called it "a game changer" with "the potential to make Utah a significant player on the energy map."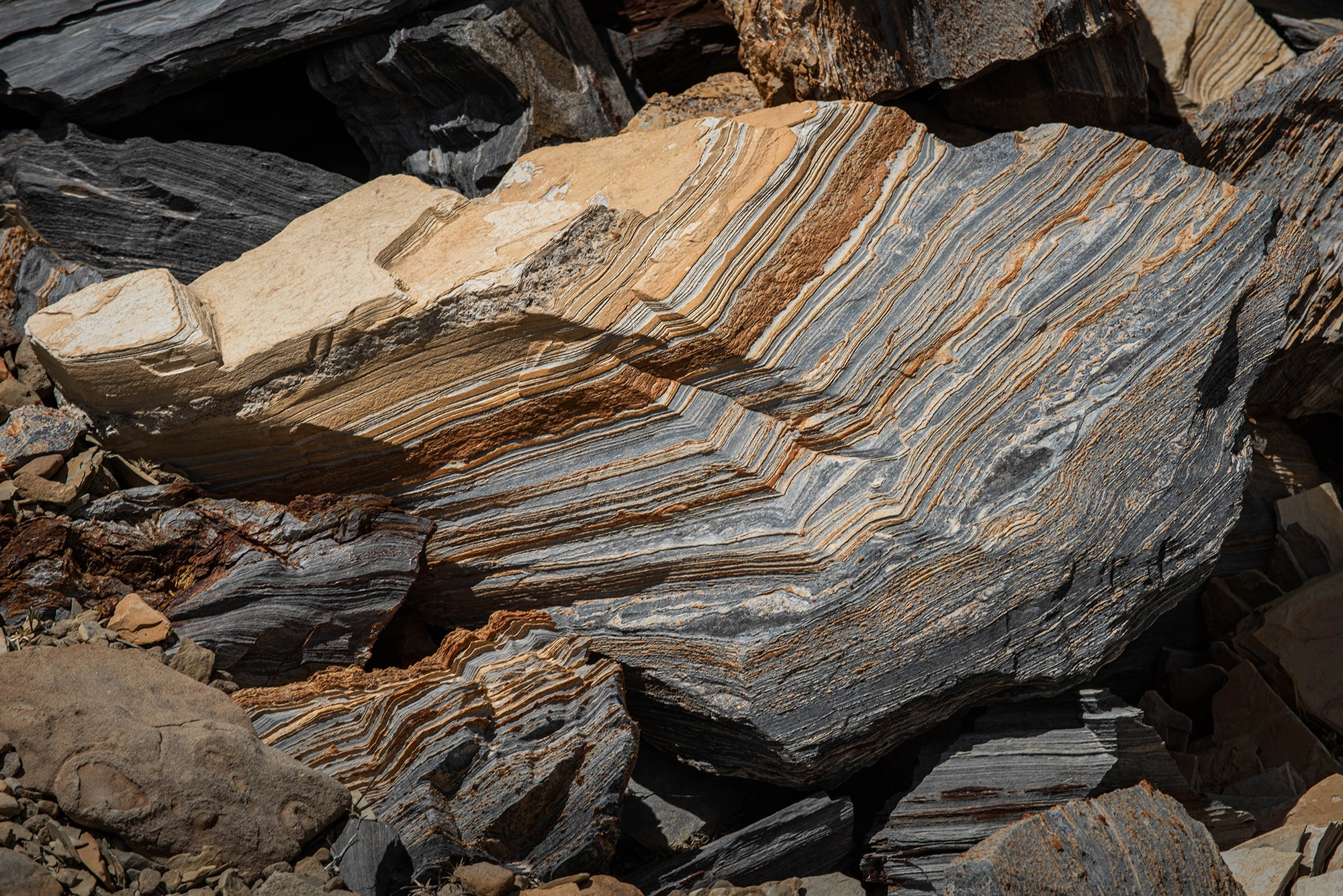 The prognosis was not quite as bright in Estonia. Two years after the purchase, Estonian parliament members warned that the government risked losing $100 million on the deal because early lab tests in Germany had failed to affordably produce oil from Utah's shale. Ingo Valgma, director of the mining department at the Tallinn University of Technology, told an Estonian journalist that the technology for producing oil in Utah was not a few years away but decades. Nonetheless, the Estonians stayed put and Utah's elected officials sallied forth, optimistically insisting that oil shale riches were just around the corner.
As Russel and I bumped along the dirt roads of eastern Utah in search of Enefit's land, it became painfully obvious that the Estonians had overlooked a major problem when they plunked down $42 million to acquire 30,000 acres of sagebrush in the basin: water, or the lack of it. Pulling a single barrel of oil out of shale requires between two and four barrels of water. The Uinta Basin lies within an arid, desert climate that averages about 8 inches of rain annually at the wettest of times. What little it does have comes from the critical watershed of the dying Colorado River, which more than 40 million people in the West rely on for agriculture and drinking water.
Enefit's land sits just 40 miles from where the White River meets the Green, the largest and most important tributary of the Colorado River. To mine and process oil shale, Enefit hoped to suck as much as 11,000-acre-feet of water out of the Green River every year—about 10 million gallons a day, or enough to supply the daily needs of 90,000 households downstream in Arizona. (An acre-foot equals about 326,000 gallons or enough to cover about a football field with a foot of water.) Unfortunately, perhaps, for Enefit, "That water, more than likely, doesn't exist," says Brad Udall, a senior water and climate research scientist at Colorado State University's Colorado Water Center.
Last summer, during one of the driest years of a 23-year mega drought in the West, the federal government told the seven Colorado River basin states they must come up with a plan to reduce water consumption by up to 40 percent of the river's current volume, or enough to serve more than 6 million households for a year. This year, federal water managers plan to cut deliveries from the river by up to 25 percent. Record snowfall this winter may head off some of the worst of the cuts, but the runoff will only partially refill badly depleted Lake Powell and Lake Mead, the country's largest reservoirs. The water crisis remains urgent, and the long-term prospects for the Colorado are grim.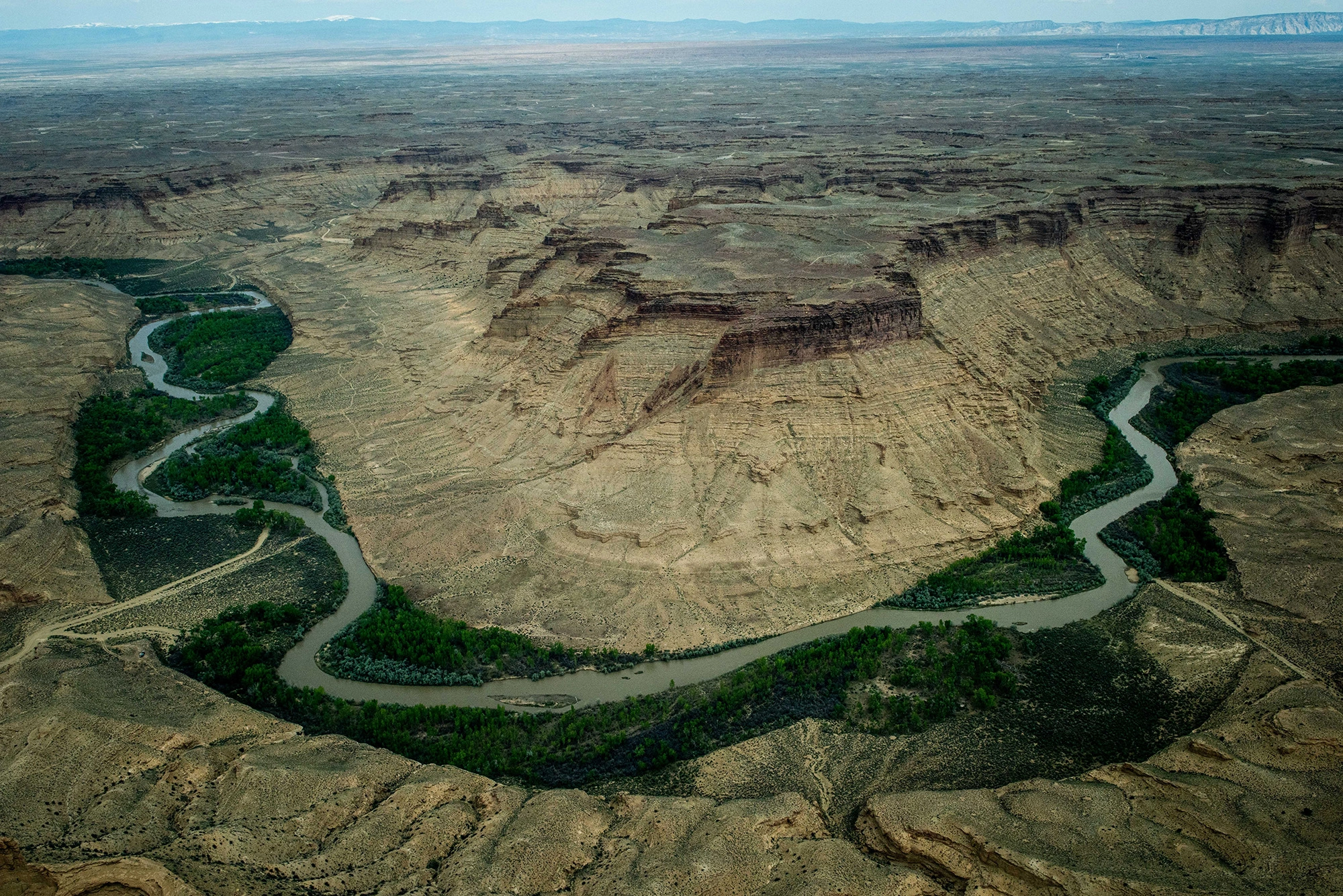 The dire state of the Colorado River hasn't stopped Utah officials from enthusiastically supporting policies to encourage Enefit's oil shale production and all sorts of other thirsty, ill-conceived fossil fuel projects in the Uinta Basin in what some environmentalists have dubbed a "suicide pact." These projects and priorities generally, and Enefit's in particular, illustrate how a state, run largely by people who don't believe in climate change, still presses ahead with carbon-belching fossil-fuel developments that, if successful, will only exacerbate the megadrought that has brought the Colorado River—and the West—to the brink of disaster.
"The whole connection between water and climate change, and conventional energy development and climate change, is not front and center" in Utah, says Udall. "I've given talks to high-level people in Utah who refuse to acknowledge the relationship between climate change and the drought and the American West."
In 1861, LDS church president Brigham Young assembled a group of missionaries in Salt Lake City and ordered them to set off for the Uinta Basin to create new Mormon settlements in the region—lest the "Gentiles" get there first. A few months later, the scouting party reported back gloomily that the basin was "one vast contiguity of waste, and measurably valueless, excepting for nomadic purposes, hunting grounds for Indians, and to hold the world together." Young suggested to President Abraham Lincoln that he use the wasteland for a Ute tribe reservation—and that's what happened.
About 20 years later, however, a white settler named Mike Callahan built a new cabin just over the border in Colorado next to Parachute Creek. He used pretty, local rocks for his fireplace and chimney. Legend has it that the first time he lit a fire on the hearth, the cabin burned down. The pretty rocks turned out to be flammable oil shale. Ever since, speculators have been trying to figure out how to monetize those massive shale deposits in Utah. Still, it wasn't until the oil shocks of the 1970s that the federal government got involved.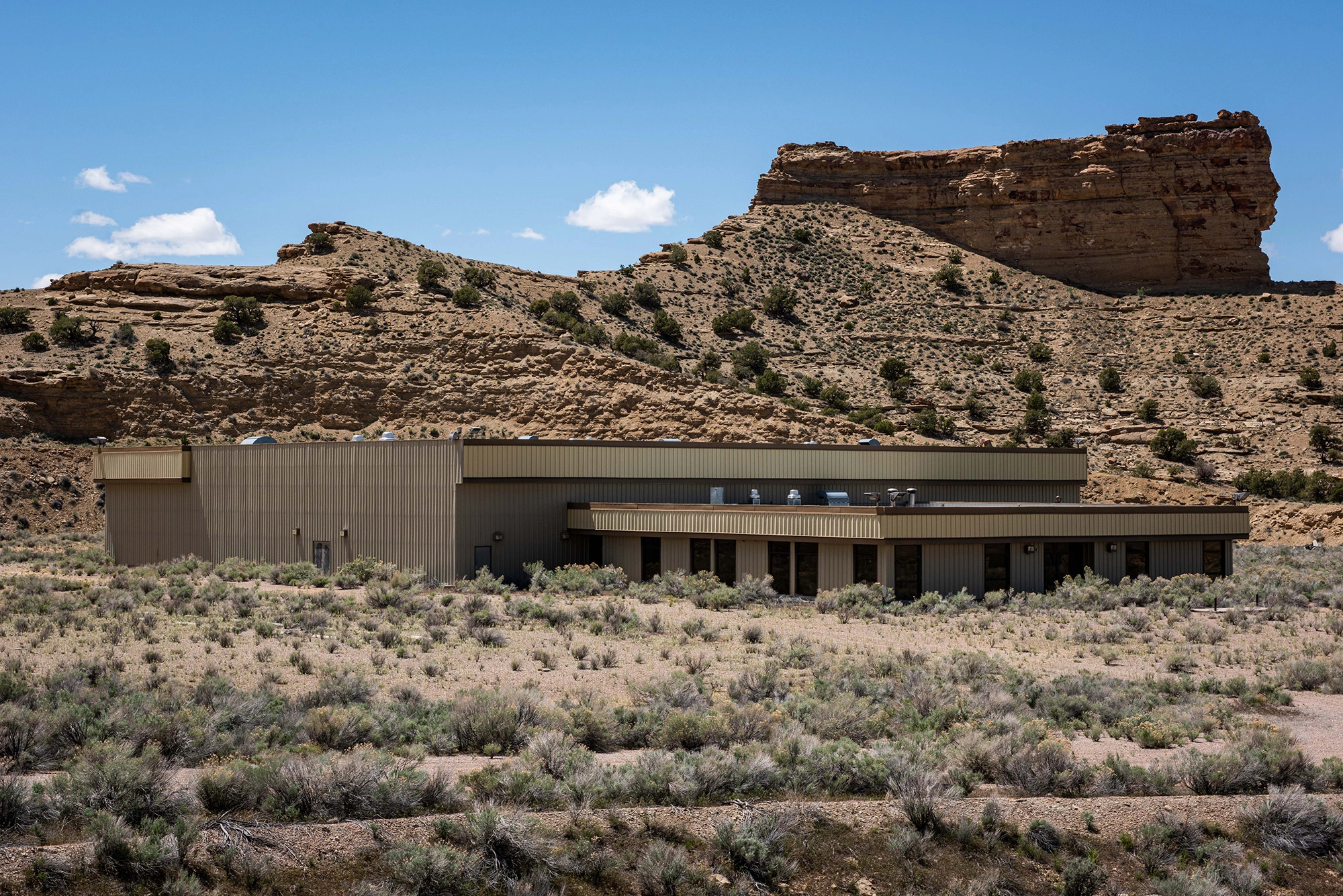 In 1974, the Department of Interior leased two large parcels of public land in the Uinta Basin that Enefit now controls to a consortium of oil companies that became the White River Shale Company. The Carter administration created loan subsidies and other supports to encourage oil shale mining, and construction began on a coal-fired power plant to support the future industry. In 1982, the White River Shale company pledged to invest $100 million into the operation and began the construction of a new mine in the basin.
Just three years later, global oil prices collapsed, Ronald Reagan cut off federal subsidies for alternative fuel development, and the company officially abandoned the mine. But in 2005, Congress passed a bill pushed by President George W. Bush and Utah Republican senators Orrin Hatch and Robert Bennett that declared oil shale an "important domestic resource" for national security and directed the federal government to accelerate its development.
The US Bureau of Land Management moved to reopen the mine in 2006 and leased the 160-acre site to a company backed by an Alabama coal firm called Oil Shale Exploration to conduct research on oil shale processing. "We are committed to being in the oil shale business for years and years to come," promised managing partner Dan Elcan at the time. The company lasted five years. In 2011, Enefit bought all the defunct company's assets, including the White River mine lease and 30,000 acres of private land nearby where it planned to open a shale processing plant.
One need only look at Estonia, the world's leader in oil shale mining, to see what would happen to a Colorado River watershed dominated by this industry. With 70 percent of the country's energy supply from oil shale, Estonia accounts for the second-highest per capita CO2 emissions in all of Europe. The reason? Oil shale has about the same energy density as a potato. Getting useable oil from it requires heating a lot of rocks to extremely high temperatures, a process that emits between 25 to 75 percent more C02 emissions than conventional oil drilling. That's why Enefit's Utah development was met with stiff opposition from environmentalists, who see the project as a potentially catastrophic "carbon bomb."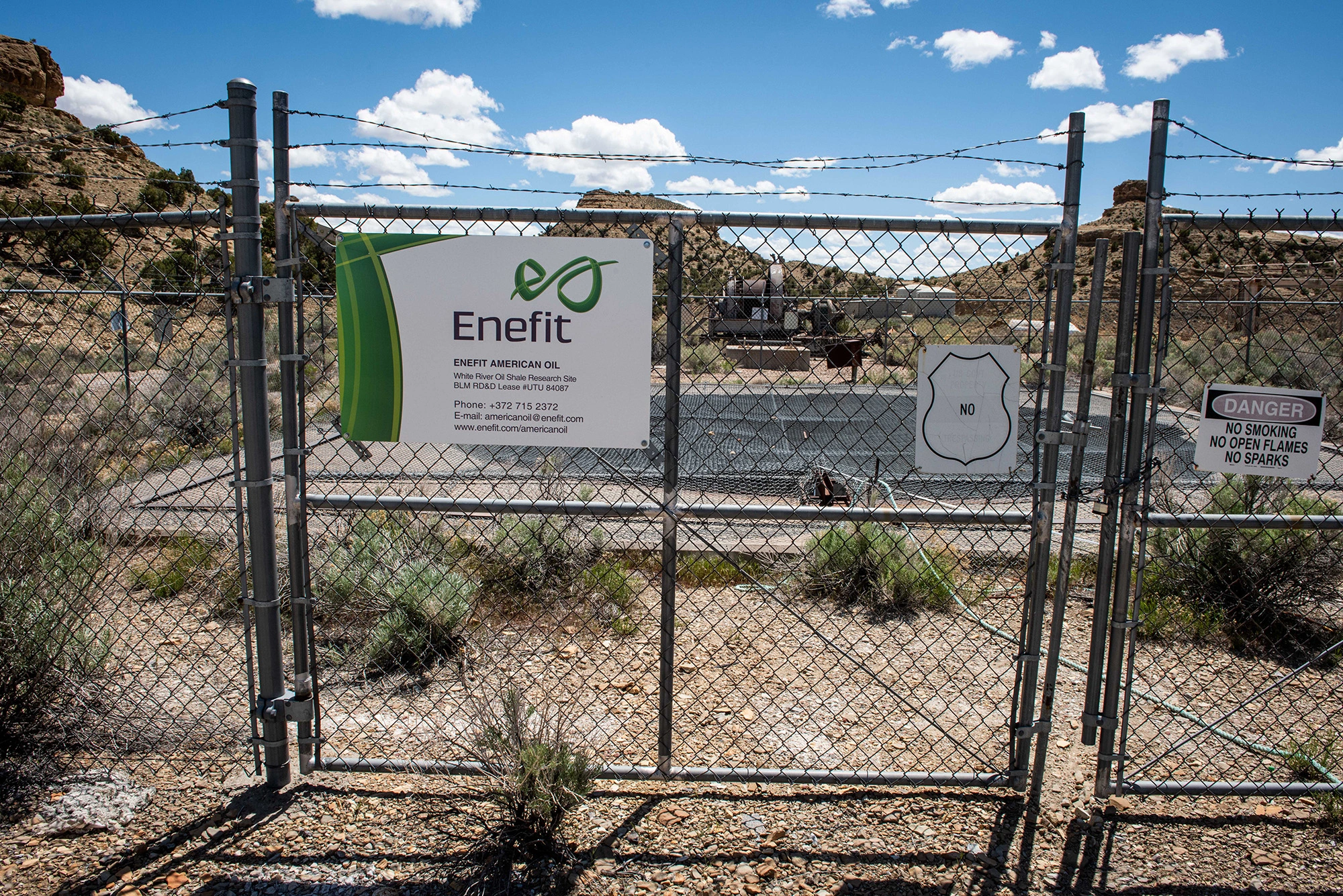 In 2010, the late activist Randy Udall (brother of CSU's Brad Udall) decried oil shale mining in Utah as "folly." He told the Deseret News, "If someone told you there were a trillion tons of tater tots buried 1,000 feet deep," he asked, "would you rush to dig them up?"
Russel and I wanted to better understand the state of Enefit's Utah project, which over the past decade, has been the subject of much litigation by environmentalists and a lot of hype by Utah officials. So we hopped into my rented, white Toyota Tacoma and headed out to the proposed strip-mining site. Driving south on Highway 45, we crossed over the mighty Green River equipped with only a vague sense of what we were looking for. The site is so remote that even most of the environmentalists who'd been fighting the project have never actually visited it. Enefit's US CEO works from an office 200 miles away in Salt Lake City and was unable to give us a tour.
We passed the breathtaking canyon overlooking the White River and dodged some wild horses wandering the road. After about 40 desolate miles, a smokestack rose up from unnatural, shimmering ponds like Oz in the desert—the massive coal-fired power plant built in the '80s to support oil shale mining. From there, we searched for an unpaved road that was supposed to take us somewhere close to the Enefit site—or, if we overshot the mark, to a ghost town called Dragon that had once been a gilsonite mining hub. Overshoot we did, but instead of finding the ghost town, we accidentally drove through the gates of the old White River shale mine, which the Bureau of Land Management leases to Enefit.
Inside the compound, we found mountains of rainbow-colored shale, rusting industrial equipment, and a low-slung office building slowly becoming one with the sagebrush—the abandoned wreckage of decades' worth of failed efforts to squeeze oil from rocks. A sign on the chain link fence surrounding the mine entrance offered many dire warnings: "Danger, Open Mine, Stay Away, Bad Air, Unstable Workings," a relic of a 1995 explosion that killed one man and critically injured two others who'd been working to seal up the mine.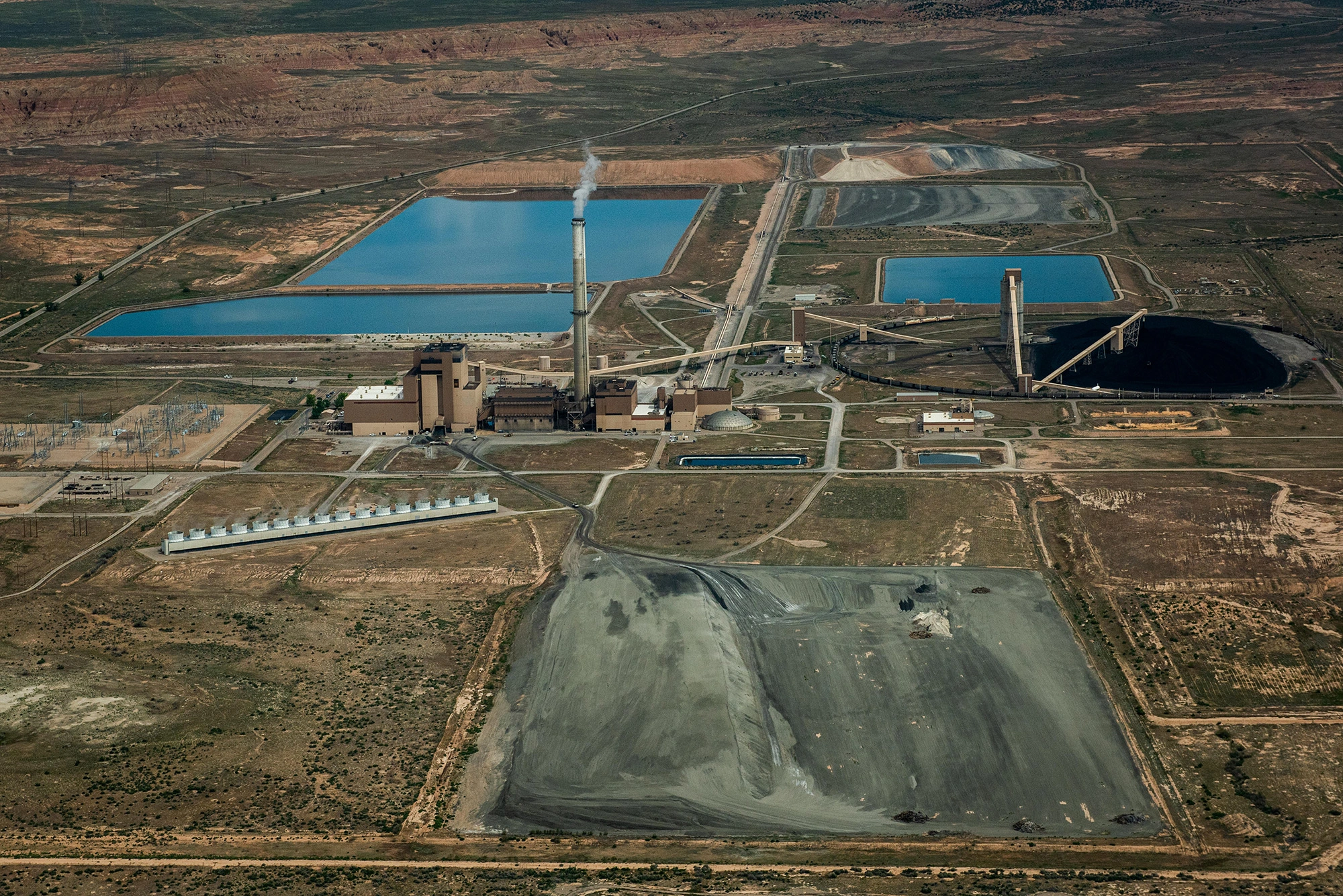 One thing we didn't find among those piles of rocks was any evidence that oil had been produced there. Ever. The rocks gave off a faint odor of petroleum, but from our vantage point, the Estonian endeavor appeared to be nothing but a rural development fantasy. "Oil shale has been called the fuel of the future for the last 150 years," says Michael Toll, an attorney with the Grand Canyon Trust, a nonprofit group that is currently suing BLM over the Enefit project. "It's always the next big thing, but the economics of it have never made it profitable."
Before Colorado River water gets to the alfalfa farmers in Arizona, the Bellagio fountains in Las Vegas, or California's Imperial Valley almond growers, much of it passes through the oil and gas fields of the Uinta Basin by way of the Green River. The Colorado's biggest tributary, the Green River starts in Wyoming's Wind River mountains and travels more than 700 miles down through Dinosaur National Monument. It dips briefly into Colorado before transversing the Tavaputs plateau and eventually meets up with the Colorado in Canyonlands National Park.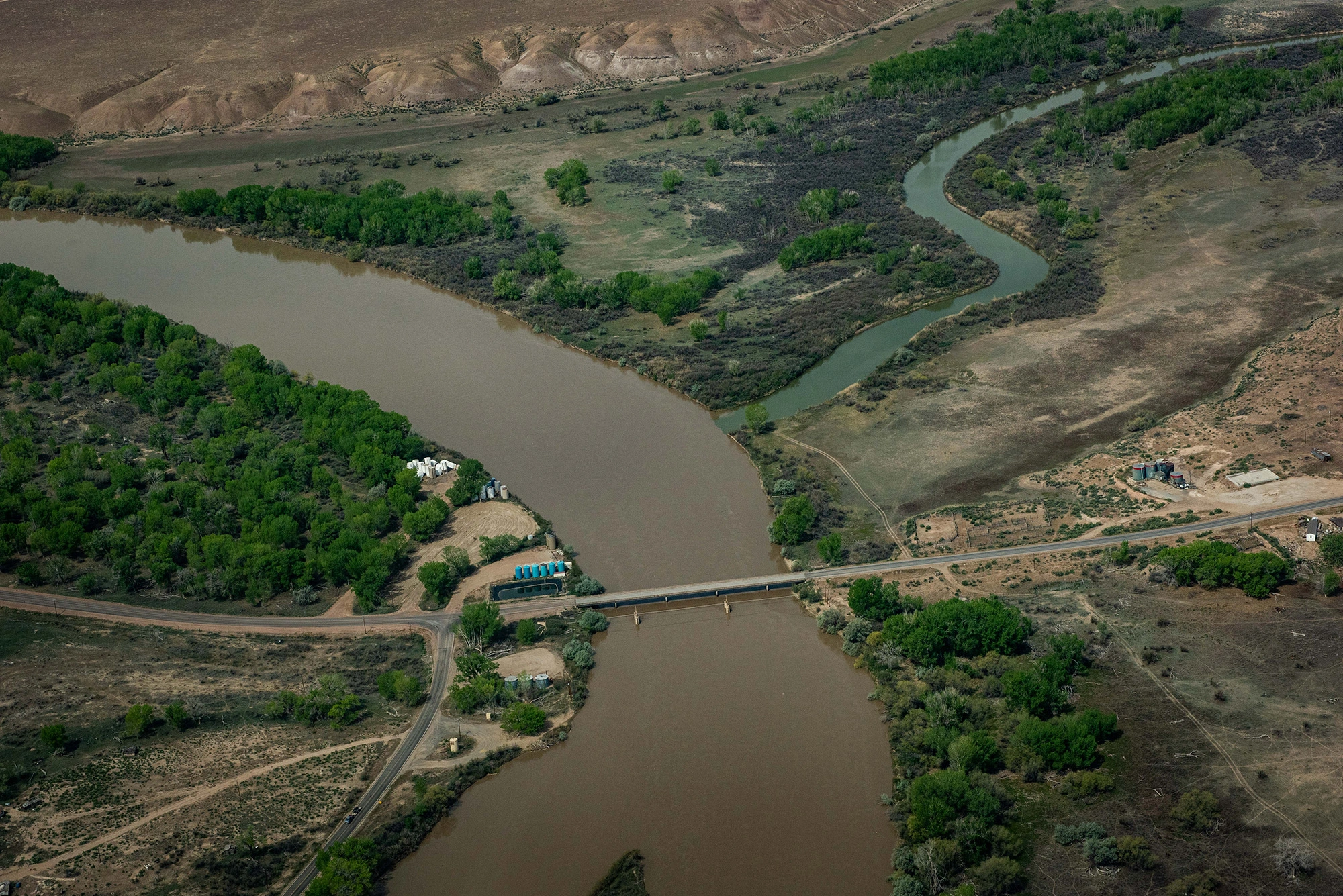 One day during our tour of the Uinta Basin, we got an aerial view courtesy of Steve Meyer, a former longtime Indian Health Service doctor who moonlights as a volunteer pilot for the nonprofit conservation group Light Hawk. From the window of his little Cessna, we traced the path of the Green through a plateau pockmarked with thousands of both working and abandoned oil and gas wells dating back to the first gusher in 1948.
For decades, Utah has treated the Green River as both water supply and sewer system for the basin's fossil fuel industry. From the air, we could see the oil pumpjacks that operate just yards away from the riverbank in the Ouray National Wildlife Refuge, home of a hatchery for endangered Colorado River fish. Oil wells have leaked into or near the river with some regularity, including one blowout in 2014 that sent an oily sheen so far down the river that visitors in Canyonlands National Park noticed it. The Biden administration has recently opened up more public land near the river to conventional oil and gas leasing, which is booming again thanks to the war in Ukraine.
Meanwhile, state officials have allocated millions of dollars to build infrastructure to increase fossil fuel production in the Green River watershed. Some of the funds have come from the Permanent Community Impact Fund Board (CIB), a pot of money created from royalties from oil and gas leases on public lands. The fund is supposed to help mitigate the impact of mineral extraction on local communities. The nonprofit Center for Biological Diversity reported in 2021 that over the previous two years, rural counties in the basin had asked the CIB for more than $60 million for such projects as upgrading water tanks, sewer lines, and fire hydrants—some needed because of the drought—but received none of it. Instead, since 2009, the CIB has spent millions on fossil-fuel infrastructure, like $34 million on a "road to nowhere" across the basin to service oil fields and a tar sand mine on state-owned land that has never—and probably never will—produce any commercially significant amounts of oil.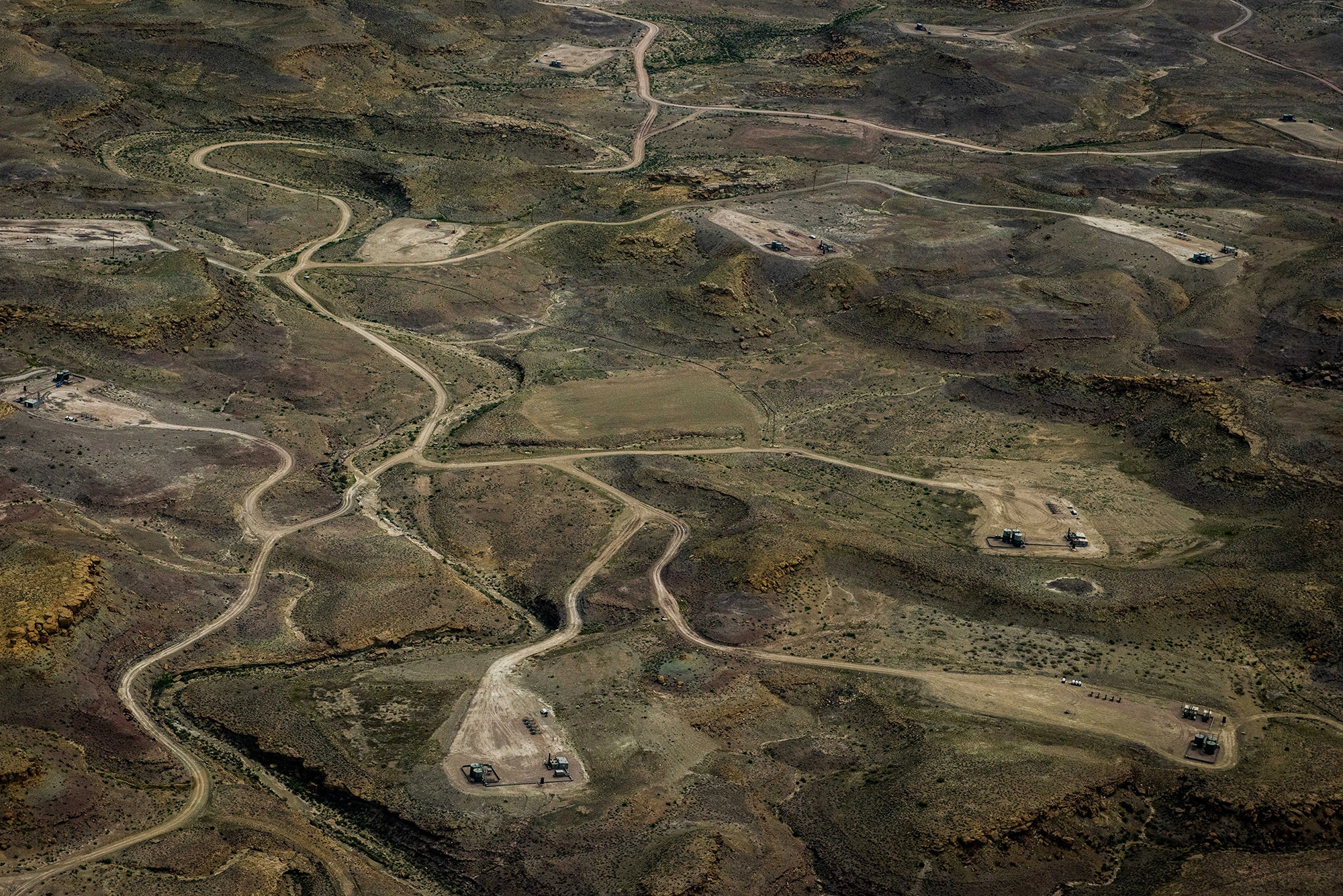 The CIB has also contributed nearly $28 million to developing the controversial Uinta Basin Railway, which would transport oil from the Uinta Basin to refineries on the Gulf Coast. The project could allow oil companies to quadruple production in the basin, while potentially despoiling up to 400 streams in the Colorado River watershed—and that's before there's an oil spill or derailment. In 2021, Uintah County voted to seek nearly $40 million in CIB funding to subsidize the construction of a new refinery in the basin—a development that would require about 1.5 barrels of water to produce a single barrel of oil.
Enefit might benefit from all of those projects. But to produce oil, what it really needs more than roads or a train is water. On paper, Enefit has plenty of it. Among the assets of the defunct oil shale company Enefit acquired back in 2011 were its crucial rights to water in the Green and White rivers. Unfortunately, water rights must be put to "beneficial use" within a certain time frame—50 years in this case—or they revert to the state. Enefit's water rights, which dated back to 1965, were going to expire before it used them to produce even a barrel of oil.
So in 2012, Enefit made a deal with Deseret Power, which owns the Bonanza coal-fired power plant built in the '80s in anticipation of the oil shale boom that never happened. It transferred its water rights to the utility for $10. And then, under a state law that applies only to utilities, the power company renewed the water rights beyond the 50-year window and allegedly contracted with Enefit to return all that water to the company. In 2021, environmentalists filed an administrative protest with the state seeking to void those water rights, arguing that the power company is not putting its water to beneficial use under this arrangement. (The contract between Enefit and Deseret Power has never been released publicly, and Enefit is not a party to the water rights protest; the case is still pending.)
Regardless of where it acquired water rights on paper, Enefit's remote industrial site is still a long way from any actual water. Ultimately, the company hopes to run a pipeline across more than 20 miles of public land to get to the Green River, where it could pull out the 10 million gallons of water a day it needs to process shale. But for that, it needs permission from the feds.
The company applied for such a right of way during the Obama administration, and in late 2016, the Bureau of Land Management issued a favorable draft environmental impact statement on the application. According to the Grand Canyon Trust's Michael Toll, the environmental review was "woefully inadequate," but state and local officials, predictably, were thrilled with the outcome. "Enefit American Oil has proved themselves to be a welcome corporate citizen in our community," wrote the Uintah County Commission in a letter to BLM. "This project has the potential to represent a significant source of jobs and economic development in our region."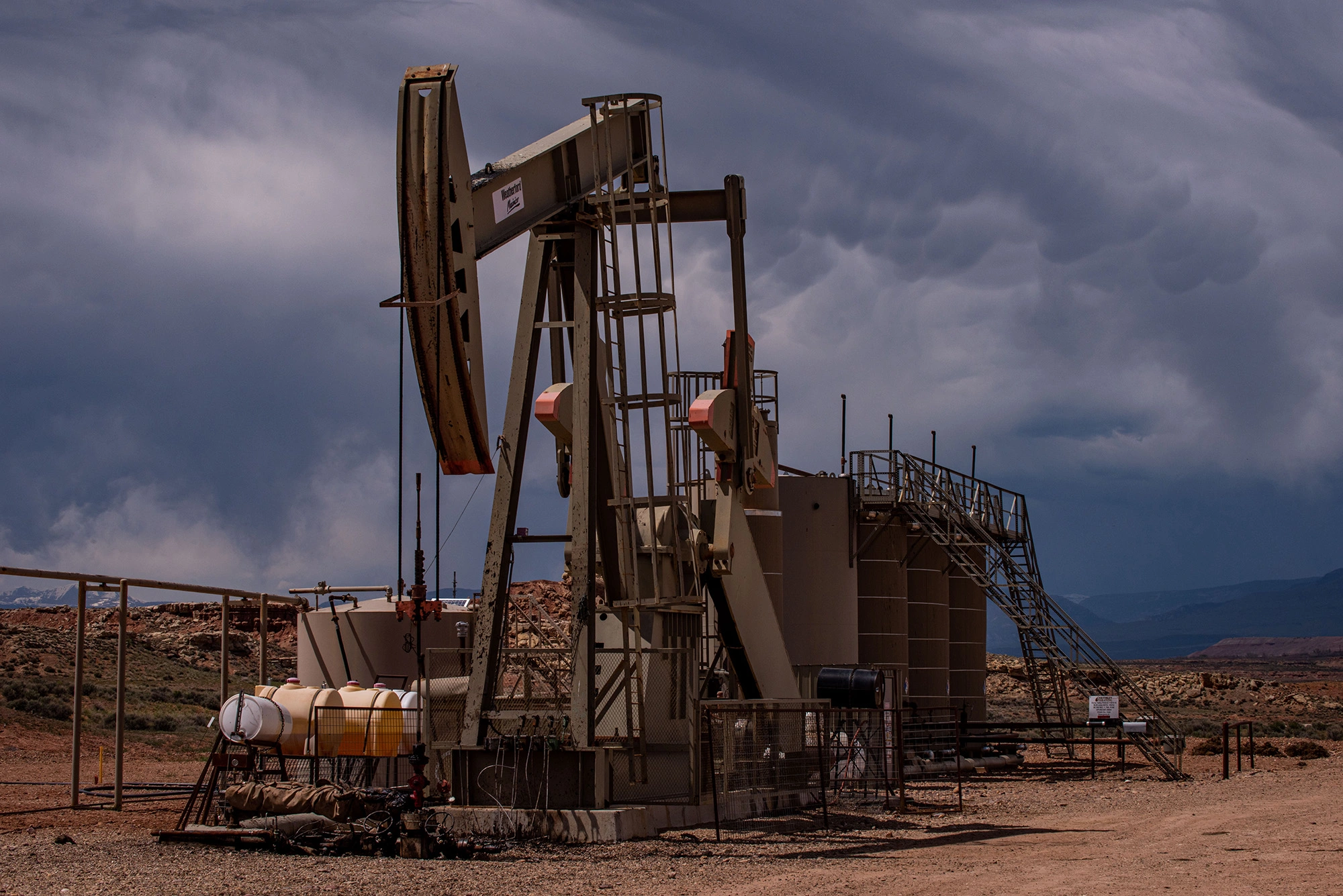 In 2017, President Donald Trump tapped Utah native Brian Steed as the BLM's acting director. Steed had previously worked as chief of staff for Rep. Chris Stewart (R-Utah), a congressman once called "Glenn Beck on steroids." Stewart doesn't believe humans cause climate change, and the oil and gas industry has been his biggest source of campaign funds.
"We are proud to do our part to move this important energy project forward," Steed said in a 2018 press release announcing the BLM approval of Enefit's application. A few months later, Utah Governor Gary Herbert appointed Steed to head the Utah Division of Natural Resources, where until last summer, he oversaw both state regulation of the oil and gas industry and its water policy. In 2019, environmental groups sued the BLM alleging it had violated the National Environmental Policy Act by approving Enefit's proposed utility corridor. The case is currently languishing in federal court, where it hasn't even had a hearing on the merits. Enefit has said in legal filings that it could simply truck water from the Green River to its site in the basin and process shale without approval for the pipeline. But it hasn't done that, a clear sign that the company isn't in any big hurry to create Estonia in the Utah desert.
Nonetheless, Enefit's massive but as yet nonexistent oil shale operation in the basin has been used to help justify the construction of the Uinta Basin Railway, the oil train greenlighted by the Biden administration but opposed by most of the Colorado congressional delegation because of its potential impact on the Colorado River. Enefit USA CEO Ryan Clerico wrote a letter to the federal Surface Transportation Board in 2019 saying the railway "would provide a valuable means to transport product oil to market and to move equipment and other materials associated with an oil shale industry into the region in a safe, efficient, and environmentally responsible manner." Railway promoters quoted the letter in subsequent filings with the board, which then cited the letter in its 2021 decision approving the railway construction as evidence that it was economically viable. Counties in the Uinta Basin will soon issue $2 billion in tax-free bonds to finance its construction.
"We have a high concentration of schemers and dreamers" in Utah, laments Steve Bloch, the legal director of the Southern Utah Wilderness Association. "They are reinforced by the dominant religion and reinforced by the politics. That kind of mentality has a very firm grip over local and state politicians, our members of Congress. It makes transitioning away from fossil fuels very difficult."
While Utah tries to amp up fossil fuel development in the state, Estonia, oddly enough, says it's moving towards a more carbon-neutral future. In March this year, the Baltic nation elected a new government, which tapped a new CEO for Eesti Energia, Enefit American Oil's parent company. One of his goals is to reduce carbon emissions and to focus on renewable energy. The company has also discovered a more accessible supply of oil than shale: plastic trash, from which it can produce three times more oil than it can get from mining shale.
Enefit is now exploring putting its Uinta Basin real estate to more sustainable uses, like solar power generation—a promising enterprise in a place with no water but lots of unobstructed sunshine. "We've looked at alternative development opportunities unrelated to oil shale, including renewable possibilities," Enefit's Ryan Clerico told me.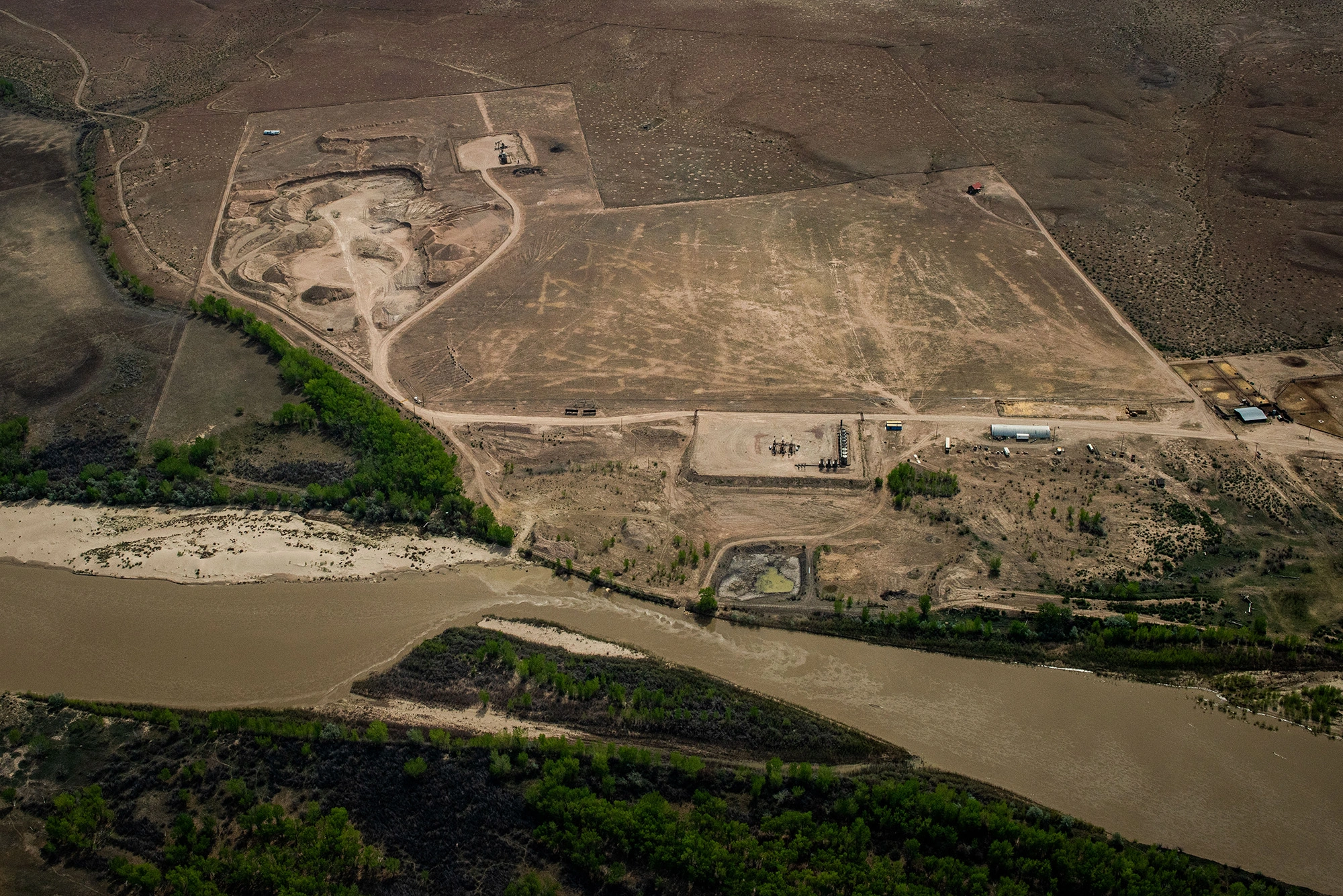 The company also recently helped the University of Utah secure an $8 million Department of Energy grant to research carbon capture in the basin by pledging to make some of its land available to the researchers. "Enefit maintains aggressive decarbonization goals, including reduction of the group's energy production CO2 intensity by 43 percent during the current five-year strategic planning period," Clerico wrote to the university in July. "This research project is consistent with our larger corporate goal of a 'Journey to Zero' emissions."
Back at Enefit's White River mine, Russel and I took a break from exploring and sat in the bed of our rented pickup truck to eat sandwiches and chips purchased on the reservation from the Ute Oil gas station. The wind blew gently. It was a perfectly clear beautiful spring day in a wild, remote region whose horizon is often marred with Los Angeles levels of smog because of all the oil and gas drilling. Kestrels surfed the thermals high above in wide open skies. Even surrounded by ancient rusting winches and other mining equipment, the spot didn't feel like a wasteland. Smaller versions of the dramatic sandstone formations found in many of Utah's most famous national parks sheltered us with a level of solitude that's hard to find in modern American life.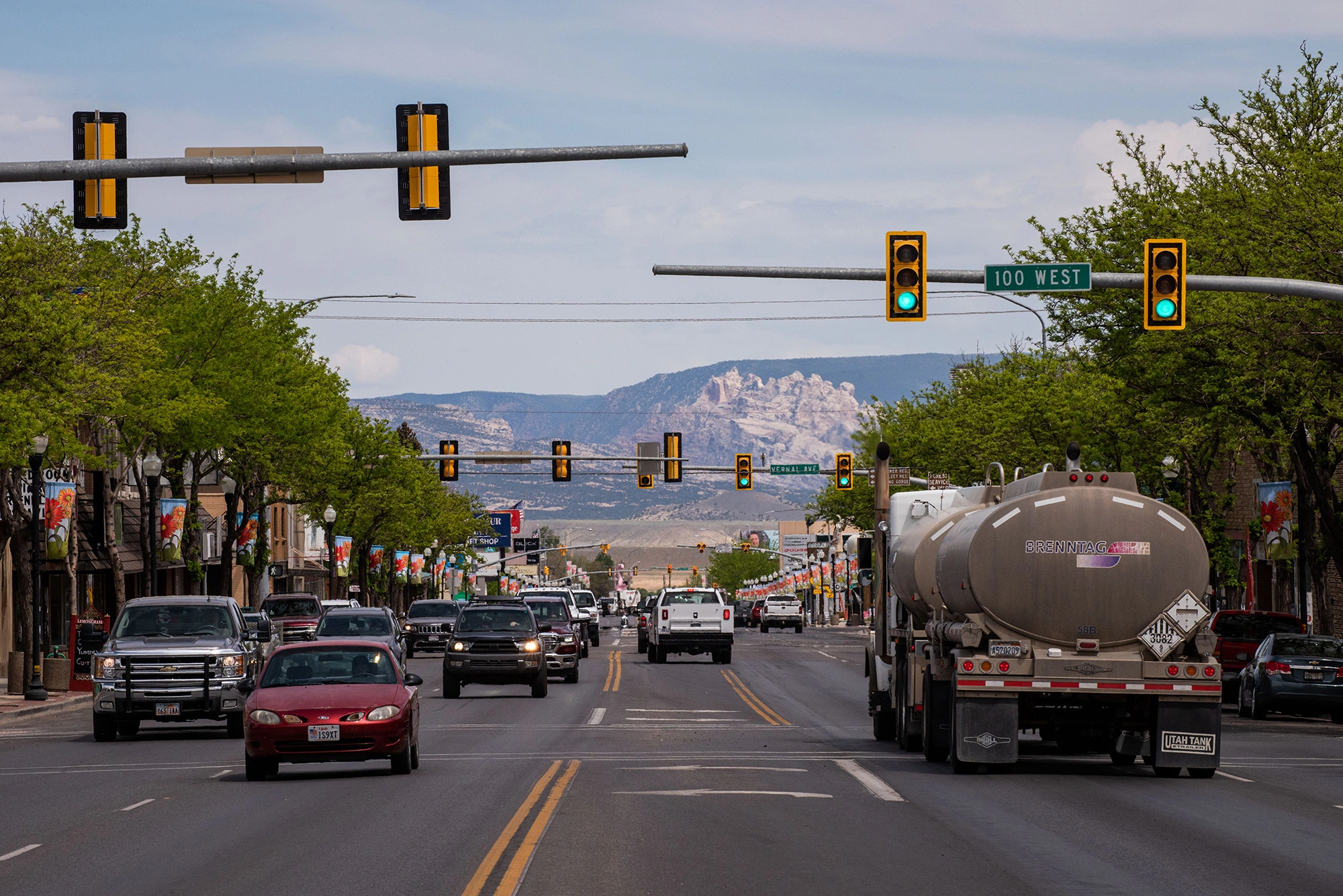 When we reluctantly got back in the truck to head back to Vernal, we discovered, to our horror, that the gate on the only road out of the mine was closed and locked. We were trapped, miles from civilization, and more importantly, from water. Fortunately, I had a few bars of cell service. I made an embarrassed call to Clerico and confessed to our misadventure. That's how I discovered the real economic activity currently going on at the Enefit site: sheep grazing. Clerico laughed and told me that a local rancher must have unwittingly locked us in before heading home for the evening. The amused rancher kindly freed us, and as the setting sun turned the sandstone cliffs a riot of color, we retraced our route and headed back to Vernal to quench our thirst—with a beer.
This article was supported by The Water Desk, an independent journalism initiative based at the University of Colorado Boulder's Center for Environmental Journalism. Aerial support provided by LightHawk. This story has been updated.
The Water Desk's mission is to increase the volume, depth and power of journalism connected to Western water issues. We're an initiative of the Center for Environmental Journalism at the University of Colorado Boulder. The Water Desk launched in April 2019 with support from the Walton Family Foundation. We maintain a strict editorial firewall between our funders and our journalism.