The Water Desk is an independent, nonprofit journalism initiative with three priorities:
Water Desk news and grant announcements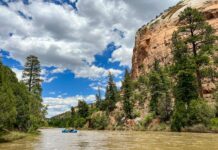 The Water Desk is excited to announce the recipients of new grants to support water journalism connected to New Mexico and the Rio Grande Basin.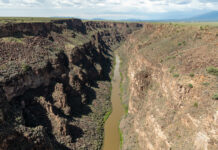 The Water Desk is offering support to journalists and media outlets covering water issues related to New Mexico and the Rio Grande Basin.
The Water Desk is pleased to republish this outstanding five-part series by Jim Robbins and Ted Wood for Yale Environment 360.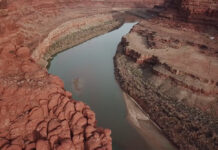 As the Southwest faces rapid growth and unrelenting drought, the Colorado River is in crisis, with too many demands on its diminishing flow. Now those who depend on the river must confront the hard reality that their supply of Colorado water may be cut off.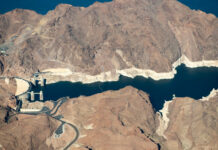 With the Southwest locked in a 19-year drought and climate change making the region increasingly drier, water managers and users along the Colorado River are facing a troubling question: Are we in a new, more arid era when there will never be enough water?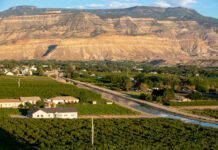 Communities along the Colorado River are facing a new era of drought and water shortages that is threatening their future. With an official water emergency declaration now possible, farmers, ranchers, and towns are searching for ways to use less water and survive.
This content is free to use and repost by media organizations and others under a Creative Commons license.
Browse our offerings in:
We've collected a series of resources that help explain the complex and sometimes contentious world of water issues.