This page explains how journalists can apply to The Water Desk for funding to support their coverage of water issues connected to New Mexico and the Rio Grande.
We will be awarding grants of $2,500 to $10,000 to support significant reporting efforts that lead to the publication of content.
The deadline for applying is Monday, April 17, 2023 at 11:59 pm Mountain.
This program is only open to journalists (freelance and staff) and media outlets.
The geographic scope for this program is New Mexico and the Rio Grande Basin. All proposals must have a strong connection to either New Mexico water issues or the Rio Grande watershed in Colorado, New Mexico, Texas and/or Mexico.
The Water Desk is interested in supporting a wide variety of media and journalistic approaches: newspapers, magazines, websites, video, television, radio, podcasts and other channels.
Because water is intertwined with so many issues, we are open to proposals covering a broad spectrum of topics: climate change, biodiversity, pollution, public health, environmental justice, food, agriculture, drinking water, economics, recreation and more.
Funding for these grants comes from the Thornburg Foundation and Santa Fe Community Foundation. As a journalistic initiative, The Water Desk maintains a policy of strict editorial independence from our funders, as well as from the University of Colorado Boulder. Funders of The Water Desk have no right to review nor influence stories or other journalistic content that is produced with the support of these grants. For more on our policies, please see our funding page.
Eligibility and guidelines
Only journalists (freelancers and staff at media outlets) may apply for funding. Proposals from advocacy groups will not be accepted.
Grantees must publish the work they outline in their proposals within six months of receiving funding.
Recipients of prior grants from The Water Desk are welcome to apply for this program provided that they have published at least part of their existing project by the April 17 application deadline.
Journalists and media outlets are welcome to collaborate and submit a joint proposal. Regardless of how many journalists/outlets are part of the application, the cap on these grants is $10,000.
Journalists can apply for less than $10,000, but the minimum request is $2,500.
Application materials
All application materials must be submitted to The Water Desk online.
Please visit our Google form to complete the application and submit a single document (8 pages maximum) with the following materials:
1) A summary of the proposed work that includes:
Narrative explaining the story/project, including its news value, potential impact and importance to water issues connected to New Mexico and/or the Rio Grande.
Discussion of how the content will be distributed and the potential audience. For freelancers, please submit at least a letter of interest from an editor at a media outlet. If you don't have such a commitment, please explain your plan for pitching and disseminating your content, and why your targeted outlet is most appropriate for this project. Projects without a letter of interest or commitment from a publisher are much less likely to be approved.
Description of what journalistic tools and approaches you will use (e.g., text, photo, video, audio, data visualization, public records, etc.).
2) A proposed budget that explains how the grant will be spent. You may use your own format for the budget, but please break out expenses using standard categories, such as salary, travel, books/reports, data, photos, equipment, etc.
3) A short biography (250 words maximum) of each journalist involved in the story/project.
4) Links to three relevant work products (stories, projects, photos, videos, etc.) produced by the journalist(s) or media outlet(s).
Additional information
The full amount of the grant will be paid upon approval of the proposal. Funds may not be used to reimburse past expenses on a project. Funds can be used only for expenses incurred after the grantee agreement is signed and returned to The Water Desk. If there are any unspent funds, or if the project could not be completed, grantees must return those funds to The Water Desk.
We request (but do not require) that any content produced with funding from these grants be made available to The Water Desk so that we can republish the material on our website and then make the content available for free to other media outlets. Journalists and media outlets are welcome to first publish the content exclusively via their own platforms. If your media outlet will not permit the content to be republished, we still welcome your proposal.
We require grantees to report back to The Water Desk on engagement, website traffic and any impact related to content produced with The Water Desk's support. This will allow us to track the impact of the grantmaking and help us raise more funds to support water journalism.
Questions? Please contact Water Desk Director Mitch Tobin at mitchtobin@colorado.edu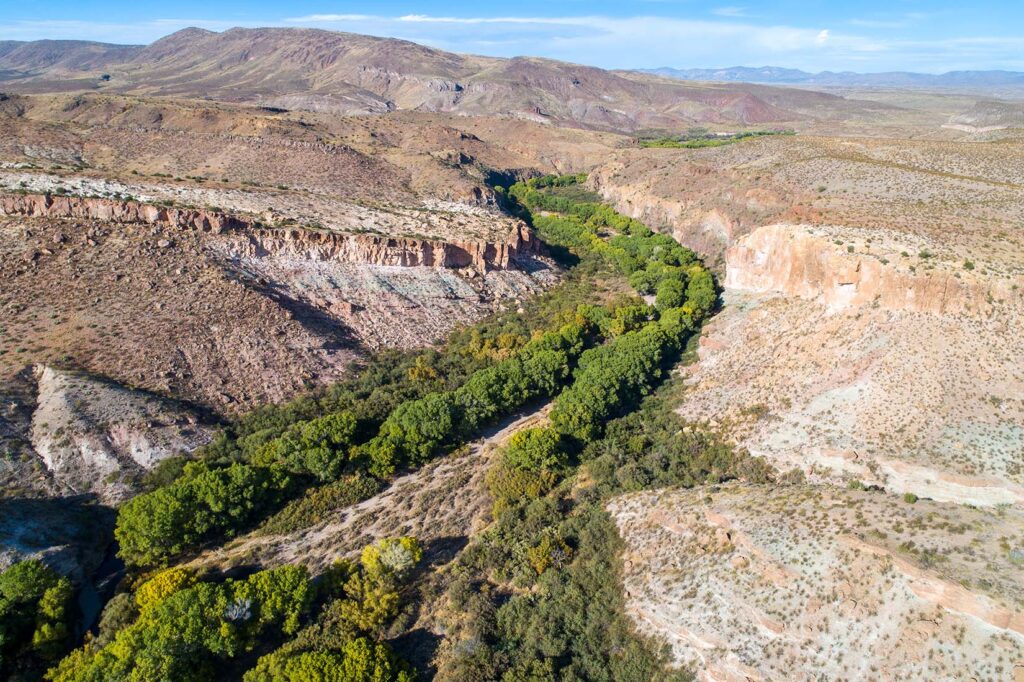 The Water Desk's mission is to increase the volume, depth and power of journalism connected to Western water issues. We're an initiative of the Center for Environmental Journalism at the University of Colorado Boulder. We maintain a strict editorial firewall between our funders and our journalism.