Here are answers to some questions about our work to strengthen water-related journalism.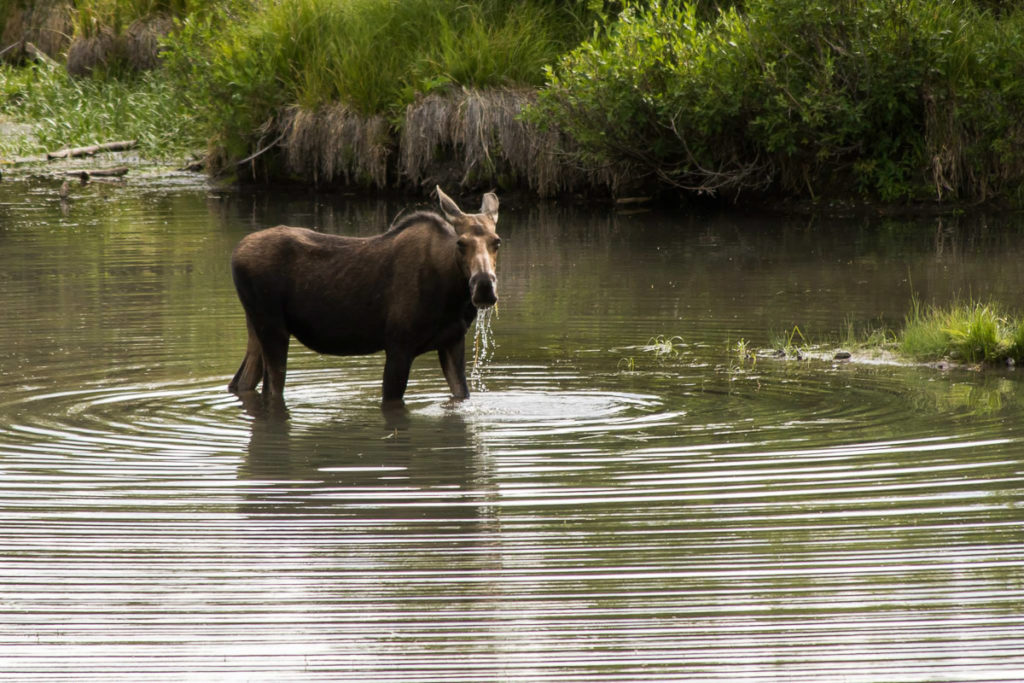 What is The Water Desk?
The Water Desk is an independent news initiative dedicated to increasing the volume, depth and power of journalism connected to Western water issues. The Water Desk is based at the University of Colorado Boulder (CU Boulder) and its Center for Environmental Journalism (CEJ), which is part of the College of Media, Communication and Information.
The Water Desk will work with journalists and media outlets to strengthen their water-related coverage and expand its reach. We will also produce our own content, help train the next generation of water journalists, engage with the community to inform water reporting and pursue innovative approaches to storytelling.
In short, The Water Desk will operate as a small news organization that also provides resources, training and other support to journalists, media outlets and students so that the public and policymakers are better informed about water issues.
What is the Center for Environmental Journalism?
The CEJ was established in 1992 by the Journalism and Mass Communication program at CU Boulder to enrich public understanding of environmental issues by elevating the quality, range and depth of coverage by journalists. The CEJ does this by helping seasoned and emerging journalists enhance their knowledge of the scientific, economic, political and social aspects of these issues.
The CEJ focuses on the professional development of working journalists, student education and research on media, environment and society. To that end, the Scripps Fellowships serve as a linchpin, bringing working journalists to campus for a full academic year. For students, the CEJ offers a master's degree with an emphasis in environmental journalism as well as a doctoral community for students interested in researching media and the environment, media and scientific communication, risk communication and corollary fields.
What are The Water Desk's priorities?
The Water Desk will strengthen water journalism in a variety of ways:
Support for journalists: The Water Desk will provide funding, training and other resources to journalists and media outlets that cover Western water issues.
Original content: Coverage of water issues produced by The Water Desk itself will emphasize data, multimedia, explanatory and solutions-oriented journalism.
Education and community engagement: The Water Desk will work with students, the CU News Corps, as well others beyond the campus to advance learning and to engage the community on Western water issues.
Who funds The Water Desk?
The Water Desk launched in April 2019 with support from a two-year, $700,000 grant from the Walton Family Foundation. In 2021, we received a new, two-year $600,000 grant from the foundation.
A $150,000 grant from the S. D. Bechtel, Jr. Foundation supported our work in 2020. We also received a $10,000 gift from Bill and Barbara Burgess in 2020 and a $5,000 gift in 2021. In 2021, we received a $50,000 grant from the Thornburg Foundation, and in 2022, we received a $50,000 matching grant from the Water Funder Initiative. We have also received smaller individual donations from individuals.
How does The Water Desk maintain its journalistic independence?
Funders of The Water Desk cannot specify how The Water Desk and its partners cover a story, nor can they influence the outcome of that reporting. This editorial firewall erects a barrier between The Water Desk's financial supporters and the initiative's journalism. The Water Desk will be transparent about what entities are supporting the initiative and it will disclose any potential conflicts of interest. As discussed below, The Water Desk's grantmaking program for journalists follows the same principles: funders have no right of review and no influence on stories or other journalistic content that is produced with the support of these grants.
What codes of conduct guide The Water Desk?
The Water Desk is a journalism initiative that abides by the norms outlined in the Society of Professional Journalists Code of Ethics. SPJ's code is based on the following principles:
Seek truth and report it: Ethical journalism should be accurate and fair. Journalists should be honest and courageous in gathering, reporting and interpreting information.
Minimize harm: Ethical journalism treats sources, subjects, colleagues and members of the public as human beings deserving of respect.
Act independently: The highest and primary obligation of ethical journalism is to serve the public.
Be accountable and transparent: Ethical journalism means taking responsibility for one's work and explaining one's decisions to the public.
As a member of the CU Boulder community, The Water Desk also abides by the university's rules, regulations, ethical standards and Code of Conduct. The following summary is excerpted from the university's Ethics and Compliance Plan:
At the University of Colorado Boulder, our vision is to be a leader in addressing the humanitarian, social and technological challenges of the twenty-first century. Underpinning this vision is our commitment to the highest ethical standards in all that we do. Inspired by our students' Colorado Creed, we commit to act with integrity, courage, and respect. These values are reinforced by our Inclusive Excellence Initiative and our identity is defined by respect for diversity and inclusivity. To that end, we restate our values as follows:
Integrity/Accountability: we are all responsible for our conduct, relationships, and interactions with colleagues, students and the broader university community in creating a climate of inclusive excellence.
Collaboration: foster partnerships across the campus community, value diverse perspectives, interdisciplinary/transdisciplinary work, work with all campus constituents to remove barriers and solve problems.
Innovative Thinking and Continuous Improvement: adapting to change, continuous learning, critical thinking, promoting growth of the individual and the organization.
Engage in Effective Communication: open dialogue, listening and communication, being respectful of each other's unique backgrounds and perspectives. Ensure that key and critical information is shared within the unit and provide timely information across the campus community.
The Water Desk shares the University of Colorado Boulder's commitment to diversity, equity, inclusion and community engagement. The University of Colorado Boulder exemplifies excellence through diversity by:
Creating a welcoming and inclusive environment
Maximizing the success and inclusion of all students, staff and faculty
Engaging with diverse perspectives through a growth mindset
Are you seeking additional funders?
Yes. The Water Desk is seeking additional support from philanthropy and other sources so that we can build and sustain the initiative. All funders of The Water Desk will be required to abide by the editorial firewall and support journalistic independence, as described above.
What's your geographic scope?
The Water Desk focuses on Western water issues. Initially, we worked solely on the Colorado River Basin, but in 2022 we expanded to also work on water issues in the Rio Grande Basin and New Mexico.
What types of water issues do you focus on?
Because water is intertwined with so many issues, The Water Desk is interested in journalism covering a broad spectrum of topics: climate change, biodiversity, public health, environmental justice, food, agriculture, drinking water, economics, business, recreation and more.
How does your grantmaking program for journalists work?
Please see our grants page for the latest information on our program to support journalists covering water issues.
Who is eligible to apply for grants?
Before applying for a grant, please ensure that you are eligible to receive funding from The Water Desk:
Only journalists (either individuals or media outlets) may apply for funding.
Journalists and media outlets are welcome to collaborate and submit a joint proposal.
Regardless of how many journalists/outlets are part of the application, the cap on standard grants is $10,000.
Grantees should complete the work they outline in their proposals within six months of receiving funding.
What geography is covered by the grants?
The Water Desk will support journalism that focuses on water issues involving the seven states of the Colorado River Basin—Arizona, California, Colorado, Nevada, New Mexico, Utah and Wyoming—as well as the borderlands of Northwest Mexico. Proposals related to areas that lie outside of the hydrologic boundaries of the Colorado River Basin's watershed must have a strong connection to water issues in the basin.
What is the deadline for applying?
Applications for micro-grants will be reviewed on a rolling basis. We plan to make decisions on applications within one month of their submission.
The deadline for applications for the 2022 grants is September 21, 2022.
What role do your funders play in the grantmaking?
Other than providing the funding for the grants, our supporters do not have any say over the decisions related to the grants or The Water Desk's editorial content. Funders of The Water Desk have no right of review and no influence on stories or other journalistic content that is produced with the support of these grants.
Where will The Water Desk's journalism be published?
The Water Desk's website will host and distribute our content under a Creative Commons license, meaning that it will be free for others to use in their work.
The Water Desk is now seeking to build a collaborative network of media outlets that cross-publish content related to Western water issues. Members will be encouraged to share content, collaborate on projects, and promote one another's work. Although The Water Desk will not pay media outlets to be part of the network, it will manage the project, facilitate sharing of content, and publish material from network members on our website.
If your media outlet is interested in joining this new network, please contact Water Desk Director Mitch Tobin at mitchtobin@colorado.edu.
How else do you work with journalists?
The Water Desk partners with Lighthawk, a nonprofit that can provide free flights and allow journalists to integrate aerial reporting/footage into their work. Another partner is This American Land, a conservation news magazine that produces video segments for television stations.
If you're interested in using either program to enhance your coverage of Western water issues, please contact Water Desk Director Mitch Tobin at mitchtobin@colorado.edu.
How do you work with students?
The Water Desk works with undergraduate and graduate students at CU Boulder. In the spring 2019 semester, we worked with Tom Yulsman's Reporting on the Environment Class, and we began work in the summer 2019 with the CU News Corps program for explanatory and multimedia journalism. Content produced by students will appear on The Water Desk website and will be distributed to partner publications. The Water Desk is also currently working with student interns.
How can I stay in touch with The Water Desk?
Please opt-in for our email newsletter on this sign-up page.
We're also on Twitter, Facebook and Instagram, so please connect with us on those networks.
What if my question isn't answered here?
Please contact Mitch Tobin at mitchtobin@colorado.edu.