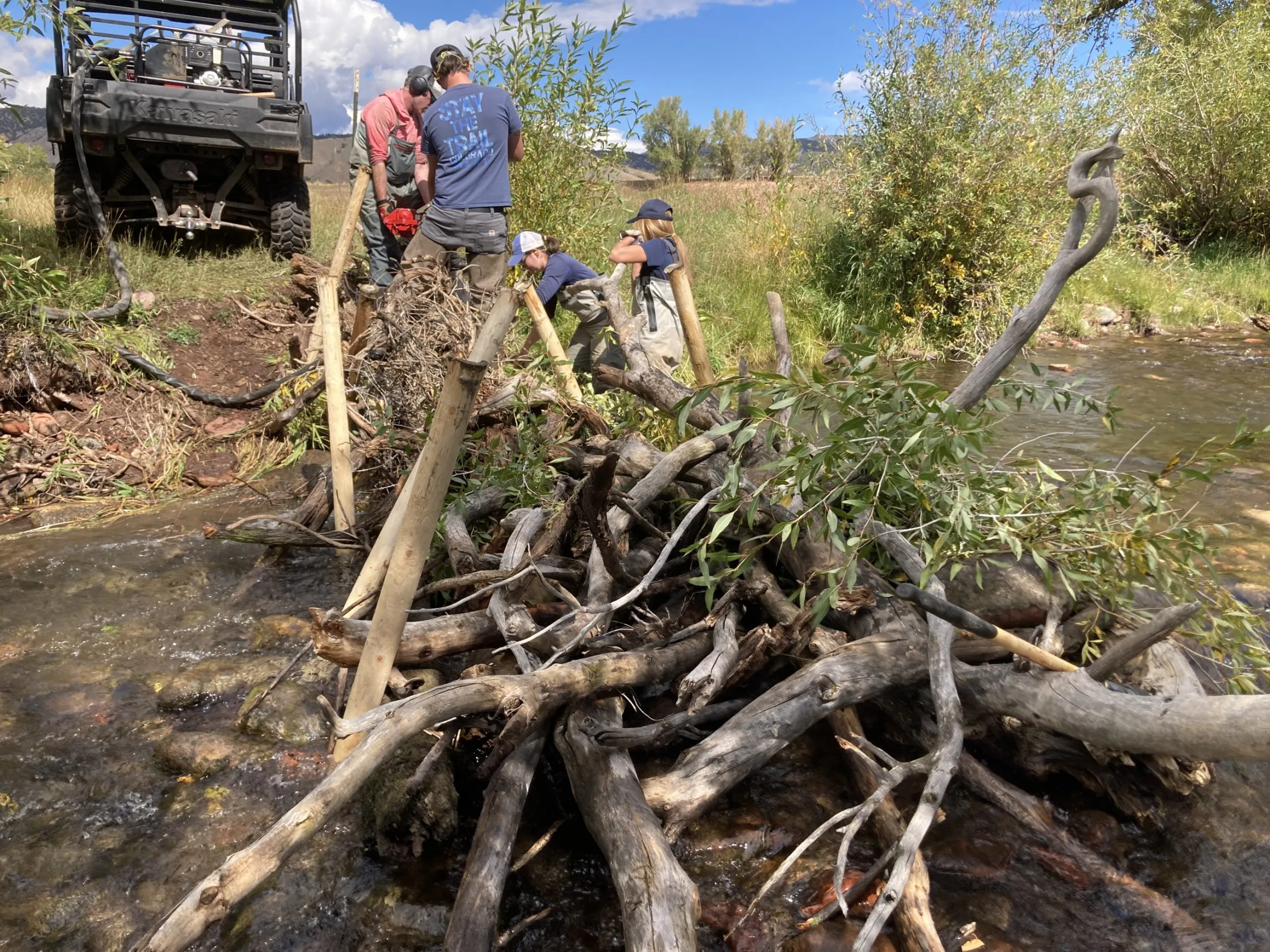 By Heather Sackett
Colorado lawmakers may pass a stream-restoration bill this session, but it won't be the one proponents and environmental groups were hoping for.
A bill aimed at making it easier for stream-restoration projects that mimic beaver activity to take place has been gutted after stakeholders couldn't reach an agreement, underscoring how difficult it is for environmental interests to gain a toehold under Colorado's system of water law.
An original draft of Senate Bill 270 clarified that restoration projects do not fall under the definitions of a diversion, storage or a dam; are presumed to not injure downstream water rights; and do not need to go through the lengthy and expensive water-court process to secure a water right or augmentation plan.
Project proponents would have had to file an information form with the Division of Water Resources (DWR) showing that projects would stay within the historical footprint of the floodplain before it was degraded and didn't create new wetlands. Anyone, including downstream water users who believed the project would injure their water rights, could then challenge the project plans by filing a complaint.
The types of projects that the original bill aimed to address are known as low-tech, process-based restoration and include things such as beaver-dam analogs (BDAs). These temporary wood structures consist of posts driven into the streambed with willows and other soft materials woven across the channel between the posts.
By pooling water on small tributaries in the headwaters, these process-based restoration projects act as if rehydrating a dry sponge and restore watersheds to a more natural condition before they were degraded by human activities. These projects can improve water quality, raise the water table, and create a buffer against wildfires, drought and climate change. The idea is that by creating appealing habitat in areas that historically had beavers, the animals will recolonize and continue maintaining the health of the stream.
But the watered-down version of the bill that made it out of committee and is up for a second reading in the House on May 3 no longer addresses these types of projects. After amendments removed language referring to these projects, the bill now only includes minor stream-restoration activities such as bank stabilization or restructuring a channel to recover from wildfire or flood impacts.
"The stuff that got taken out was the projects that would reconnect the channel and the floodplains and push water out of the channel in a way that would saturate the meadow and potentially change the hydrology," said Kelly Romero-Heaney, assistant director for water policy at the Colorado Department of Natural Resources (DNR). "Those projects are very much intended to maximize the ecological uplift from a stream restoration project. They are also the projects that gave the most heartburn to the water community."
DNR staff and environmental groups were the proponents of the original legislation. If stream-restoration projects were required to secure a water right and spend money on an expensive augmentation plan, in which water is released to replace depletions that it causes, it could discourage these types of projects. Currently, proposals are evaluated by division engineers, who determine whether an augmentation plan is needed.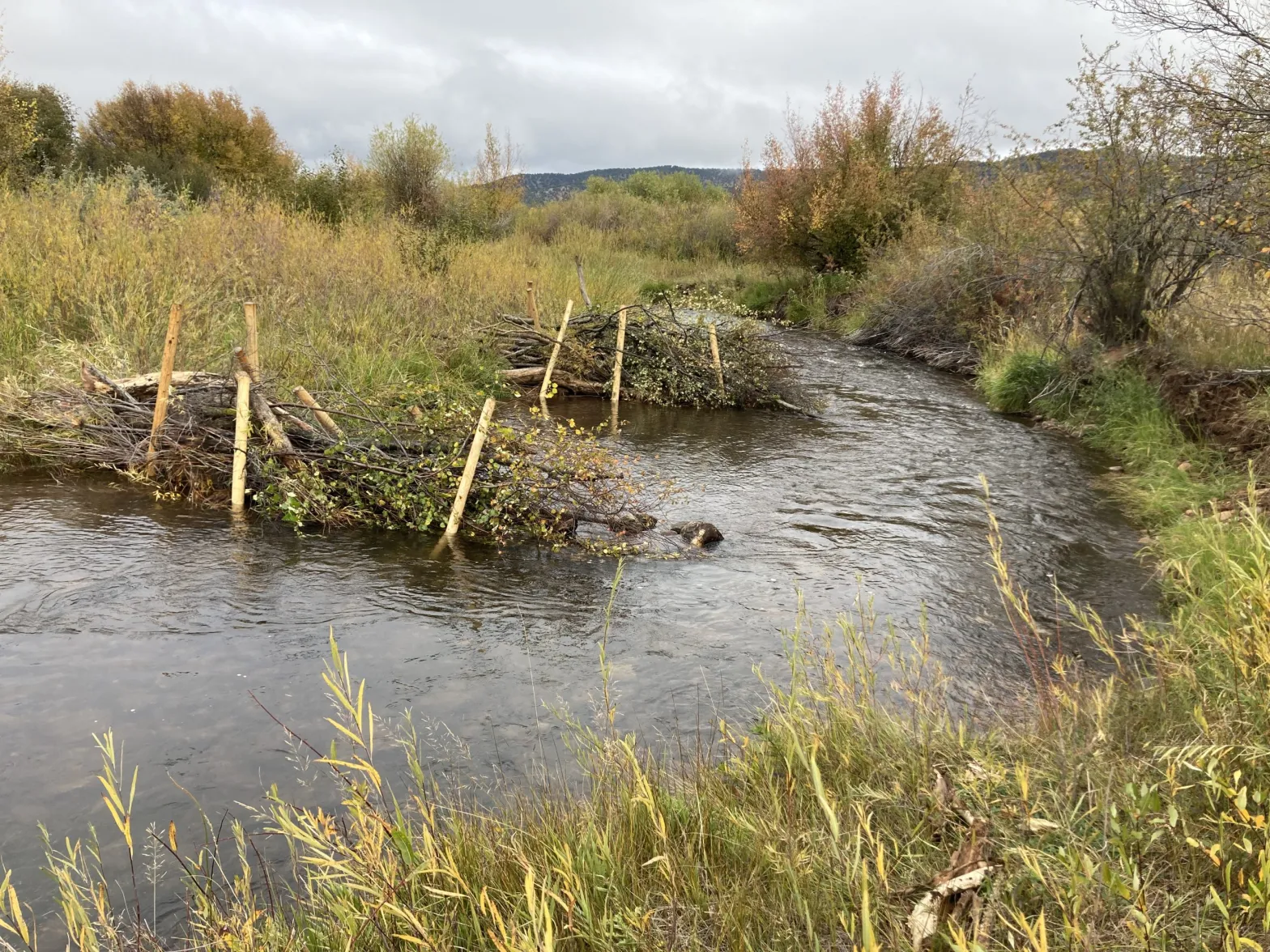 Agricultural concerns
Some agricultural water users were concerned that keeping water on the landscape for longer could potentially injure their downstream water rights by slowing the rate of runoff and creating more surface area for evaporation.
"Any time you're talking about water and changing things in the water system, you run the risk of impacting water rights and the doctrine of prior appropriation, which is my guiding star when it comes to water issues," state Sen. Cleave Simpson, a Republican, said at a Senate Agriculture and Natural Resources Committee hearing April 13. Simpson, a sponsor of the bill, is a rancher who represents District 6.
Prior appropriation is the cornerstone of Colorado water law in which the oldest water rights have first use of the river.
Austin Vincent, general counsel and director of public policy for the Colorado Farm Bureau, said the original bill would have placed an unfair and expensive burden on water rights holders to file a complaint and prove they were being injured by a stream-restoration project.
"It takes money to get an attorney and an engineer to prove your water right was injured," he said. "The Farm Bureau is happy we are having this conversation, but we need to make sure this policy is done right. With the prior appropriation system being the law of the land here in Colorado, we need to make sure that's not eroded."
Pitkin County Commissioner Kelly McNicholas Kury testified at the committee hearing, expressing the county's strong support for the original draft of the bill.
"Our western rivers are the lifeblood of our state and they are in crisis," she said. "We should all be committed to restoring our rivers to a healthy and thriving state."
Pitkin County has funded a summer program with the U.S. Forest Service for a beaver inventory in the headwaters of the Roaring Fork River, which could be the first step toward reintroducing the animals.
During negotiations on bill amendments, some groups had floated the idea of a cap that would place a limit on how much new surface area of water that restoration projects were allowed to create. But a too-small cap didn't appeal to environmental groups.
"The cap became the dynamite stick in the water community dialogue," said Abby Burk, western rivers region program manager for Audubon Rockies. "If we had gone forward with these caps, we would have caged stream restoration, so it was better to pause."
Legislators have said they plan to revisit the issue in the interim committee and perhaps again next session with a new bill addressing process-based restoration projects.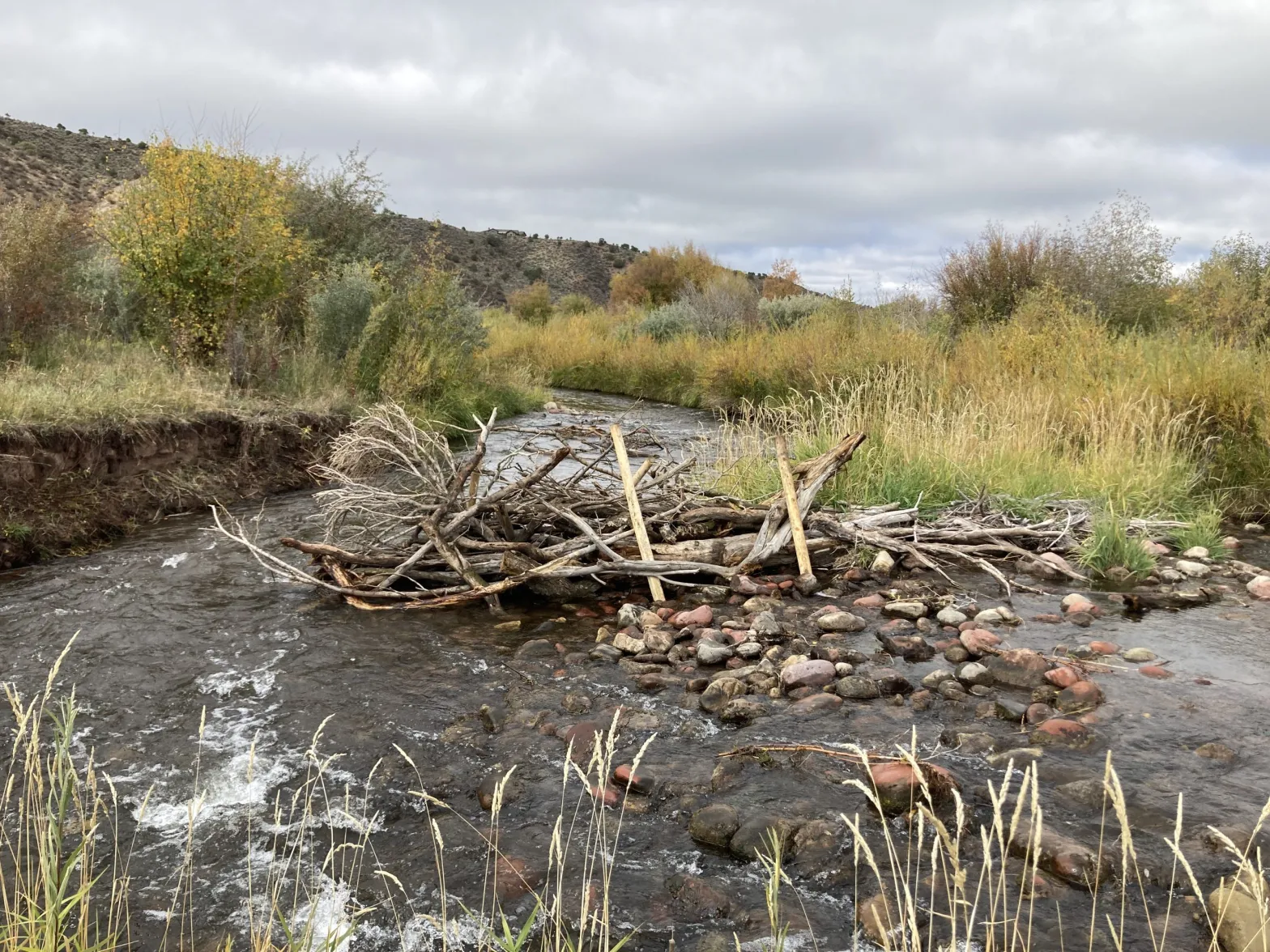 Eagle County project
Staff from Eagle County Open Space learned firsthand the issues that can arise with stream-restoration projects, when they planned for 13 beaver-dam analogs to restore a half-mile section of Brush Creek that had seen intense ranching and grazing. The creek had been straightened and disconnected from its floodplain, and the riparian and aquatic habitat was impaired.
County staff submitted their plans to DWR, which told them they would have to get a plan for water replacement, or augmentation, to replace the water that would be evaporated from the small ponds created by the project.
"It appears the BDAs associated with this project will result in a series of impoundments in ponds/pools that will result in additional evaporation from increased surface area that will injure downstream water rights," the response from DWR reads.
Getting an engineer to model the amount of water lost, then implementing a plan to replace that water was cost-prohibitive for the county, said Peter Suneson, open-space manager for Eagle County.
"Modeling a leaky beaver dam is doable, but you're going to end up throwing a lot of money at it and you still have to find water to put back in the creek," he said.
Instead of the BDAs, Eagle County instead moved forward with another low-tech, process-based project that DWR did not have a problem with: post-assisted log structures (PALS). These mimic large woody debris — a downed cottonwood tree, for example — that is affixed to a streambank and extends into the channel but does not span the entire waterway.
According to DWR, as long as PALS do not funnel water away from a diversion structure such as an irrigation headgate and do not impound water, they will not injure downstream users.
"We got 13 PALS in last fall and we are going to do that again this fall," Suneson said.
It was exactly these types of projects that drafters of the original bill were hoping to make exempt from the water-court process, but which remain evaluated on a case-by-case basis by division engineers. But as drought and climate change have tightened their grip on Colorado, resulting in less water to go around, even restoration projects that everyone agrees are beneficial to the environment can be contentious.
"The entrenched interests like to see the status quo protected and preserved and those newer types of water uses, whether it be recreational or environmental, are at the end of the line," said Drew Peternell, director of Trout Unlimited's Colorado Water Program. "It's a tough uphill battle to pass legislation that allows water to be used for those newer values."
Aspen Journalism is a nonprofit, investigative news organization that covers water, environment and social justice.
The Water Desk's mission is to increase the volume, depth and power of journalism connected to Western water issues. We're an initiative of the Center for Environmental Journalism at the University of Colorado Boulder. The Water Desk launched in April 2019 with support from the Walton Family Foundation. We maintain a strict editorial firewall between our funders and our journalism.