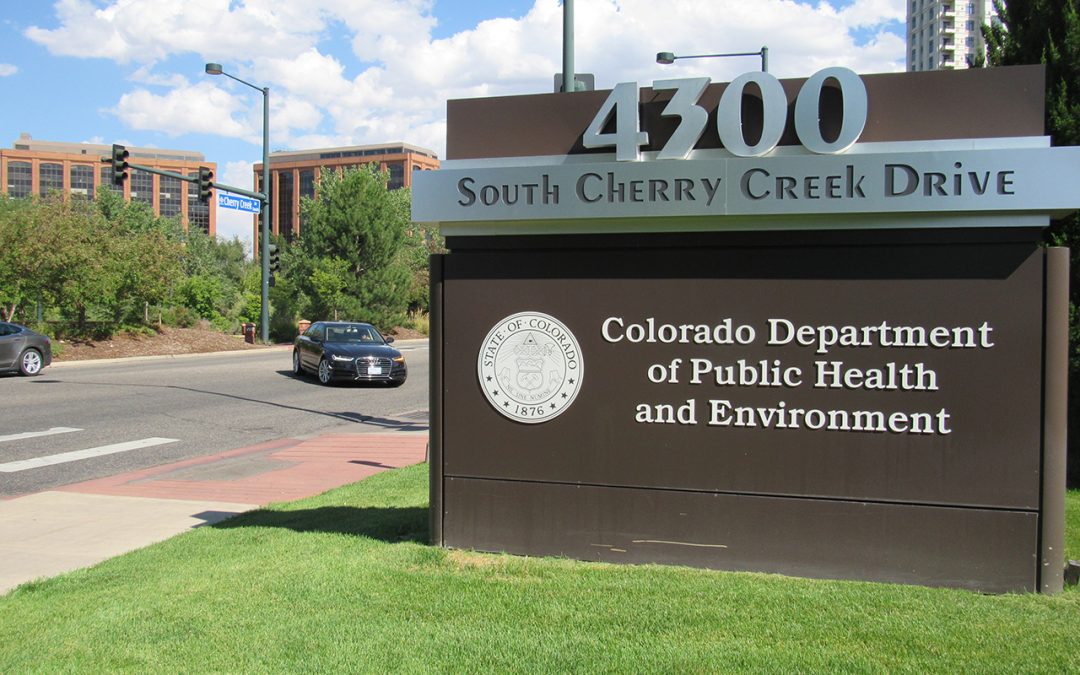 By Jerd Smith
Colorado regulators, after years of study, negotiations and testing, approved a new rule that clears the way for drinking treated wastewater this week, one of only a handful of states in the country to do so.
The action came in a unanimous vote of the Colorado Water Quality Control Commission Oct. 11.
Direct potable reuse (DPR) involves sophisticated filtering and disinfection of sewage water for drinking water purposes, with no environmental buffer, such as a wetland or river, between the wastewater treatment plant and drinking water treatment plant. That water is then sent out through the city's drinking water system.
Colorado joins Ohio, South Carolina and New Mexico in setting up a regulated DPR system, with California, Florida and Arizona working to develop a similar regulatory scheme, according to Laura Belanger, a water reuse specialist and policy advisor at Western Resource Advocates.
Ron Falco, safe drinking water program manager for the Colorado Department of Public Health and Environment (CDPHE), said the new regulation would provide communities across the state important access to a new, safe source of drinking water, a critical factor in a water-short state.
"This is going to be a need in Colorado and we want to be prepared," he said. "Can DPR be done safely? Our answer to that is yes."
Aurora has had a reuse system in place for more than a decade that also uses treated wastewater. But Aurora's water is treated and released from the wastewater treatment plant into the South Platte River, where it flows through the river's alluvial aquifer, before Aurora pumps it out through groundwater wells. Aurora then mixes it with raw mountain water before treating it and distributing it to customers. That practice is known as indirect potable reuse — there's an environmental buffer between the wastewater plant and the drinking water plant, in Aurora's case, that's the river. Indirect potable reuse is used by several big cities nationwide, including San Diego.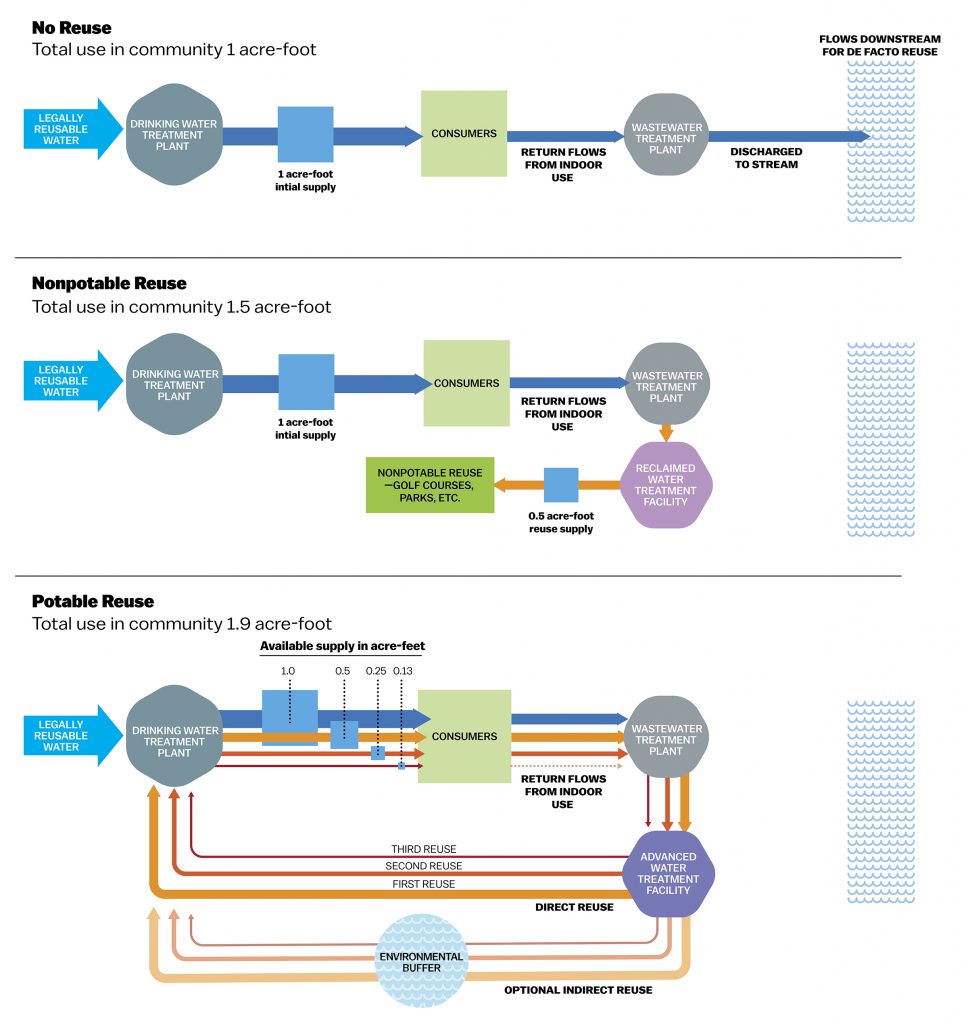 Under Colorado's new regulation, water providers will be required to show they have the technical, managerial and financial resources needed to successfully treat wastewater.
Communities will also be required to show how they will remove contaminants in their watersheds before the water reaches rivers and streams.
Wastewater intended for drinking will require extensive disinfection and filtration, among other techniques, all of which are intended to eliminate pathogens like viruses and bacteria, and remove drugs and chemicals to safe and/or non-detectable levels, according to CDPHE.
And any community that seeks to add treated wastewater to its drinking water system will have to set up extensive public communication programs to show the public its process and to help educate residents about this new water source.
Communities will also have to collect a year's worth of wastewater samples and prove that they can be successfully treated to meet the new standards.
Western Resource Advocates' Belanger, who has long advocated for the use of DPR, said the approval has been a long time coming and is cause for celebration.
"We believe DPR is a very important water supply for our communities now and into the future. We feel [this new regulation] is robust and protective of public health."
But key to tapping the new water source will be helping the public get over the "ick factor," officials said.
Jason Rogers, vice chair of the Water Quality Control Commission who is also Commerce City's director of community development, said public outreach should be carefully monitored to ensure it is actually reaching people in all communities and that it is being well-received.
"When thinking about that public meeting, where does it occur? People in some of these communities may have a high reliance on multi-modal transportation, it may not allow for that meaningful engagement," Rogers said. "And if it isn't being well received, we need to have them go out and do more public engagement."
With a mega drought continuing to grip the Colorado River Basin and other Western regions, Colorado's multi-year process to develop a sturdy new drinking water regulation drew widespread attention, said Tyson Ingels, the head drinking water engineer at the state's Water Quality Control Division.
Ingels said Utah and Arizona participated in Colorado's work sessions, demonstrating the interest in what could become an important new water source in the West. Arizona is just now kicking off its own rulemaking process, Ingels said, and Utah, while not yet regulating DPR, has seen a handful of communities proposing to use DPR.
Colorado's rulemaking process, which dates back to 2015, was at times fractious, with water providers and wastewater operators concerned that the proposed regulation would interfere with what they're doing already and could add burdensome costs to efforts to develop new water sources.
Ingels said the addition of a third-party facilitator was essential to resolving everyone's concerns.
Jeni Arndt, a former lawmaker who also serves on the water quality commission, said finalizing the groundbreaking new regulation signaled an important step forward in navigating difficult public policy issues. [Editor's note: Arndt is a former board member of Water Education Colorado, which sponsors Fresh Water News.]
"Gone are the days when we were struggling to come to agreement," Arndt said. "I'm very excited to move forward into a new era."
On Tuesday, several water utilities spoke in favor of the new regulation, including the Cherokee Metropolitan District, Castle Rock, and the City of Aurora.
Matt Benak, Castle Rock's water resources manager, said the regulation will give his town the certainty it needs to move forward developing new water supplies. "DPR is a critical tool for sustainable water resources. Creating this regulation will allow water providers like us to plan and to potentially implement DPR," he said.
Tuesday's approval was contingent on fixing minor clerical errors in the regulation. Commissioners will give final formal approval of the regulation at its November meeting.
Jerd Smith is editor of Fresh Water News. She can be reached at 720-398-6474, via email at jerd@wateredco.org or @jerd_smith.
Fresh Water News is an independent, nonpartisan news initiative of Water Education Colorado. WEco is funded by multiple donors. Our editorial policy and donor list can be viewed at wateredco.org.
The Water Desk's mission is to increase the volume, depth and power of journalism connected to Western water issues. We're an initiative of the Center for Environmental Journalism at the University of Colorado Boulder. The Water Desk launched in April 2019 with support from the Walton Family Foundation. We maintain a strict editorial firewall between our funders and our journalism.