This page features photos of Glen Canyon Dam and Lake Powell, near Page, Arizona. The 710-foot dam was built from 1956 to 1966. The reservoir is named for explorer and former U.S. Geological Survey Director John Wesley Powell. For more on the controversial dam and its future, see this Western Water story we republished.
| | |
| --- | --- |
| Date | December 26-27, 2019 |
| Location | Glen Canyon Dam, near Page, Arizona (map) |
| Photographer | Mitch Tobin |
| Organization | The Water Desk at the University of Colorado Boulder |
| Rights | Free to reuse under Creative Commons license, with credit to "Mitch Tobin/WaterDesk.org" |
View this gallery for high-resolution downloads »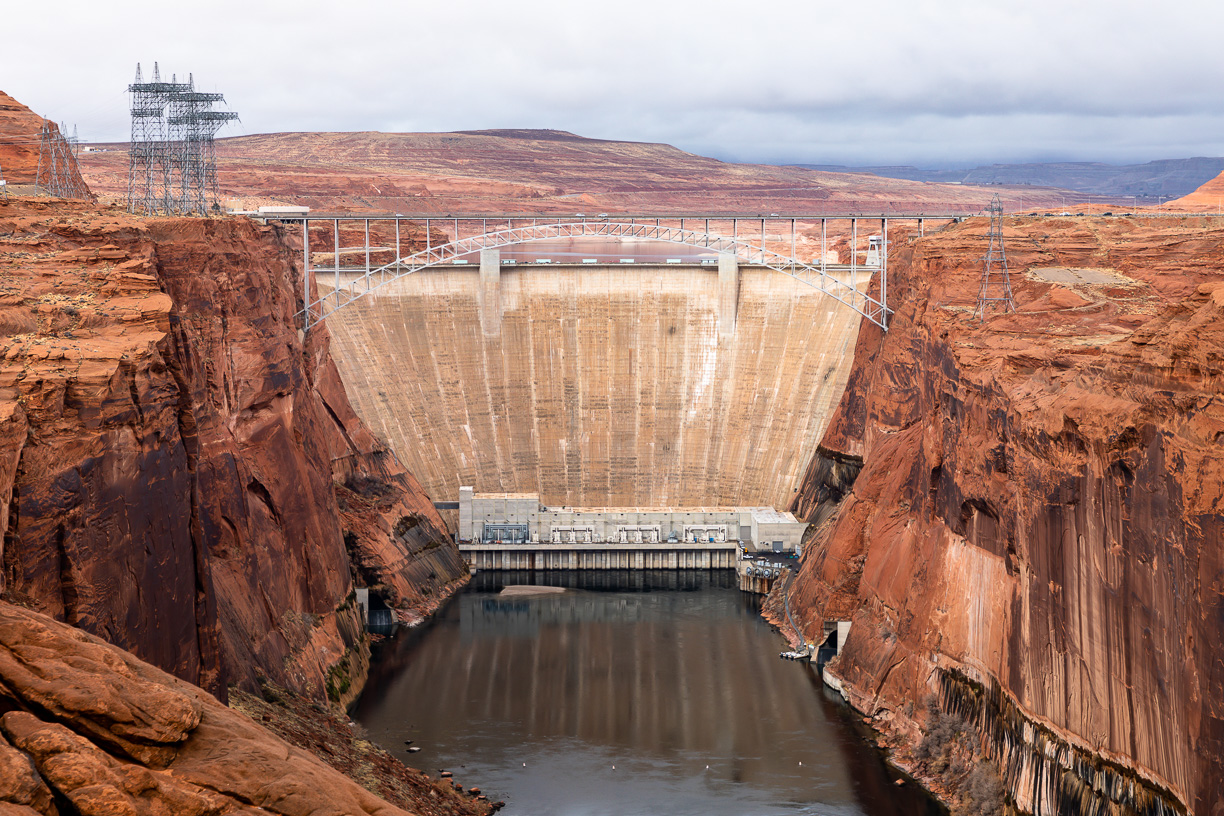 All of the content in our multimedia library is available for free download and reuse under a Creative Commons license.