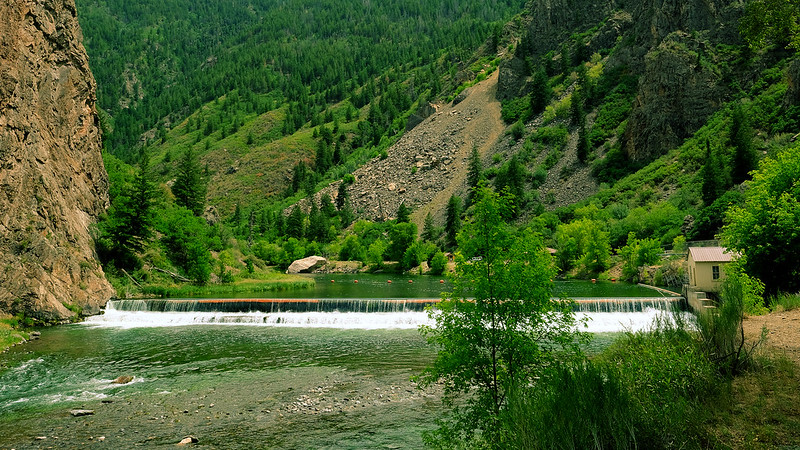 By Jerd Smith
Two Gunnison River water districts in the headwaters of the Colorado River system are embarking on a $700,000 drought planning effort, aided by hundreds of thousands of dollars in new funding from the U.S. Bureau of Reclamation.
The Montrose-based Uncompahgre Valley Water Users Association, one of the largest suppliers of agricultural water in the Upper Colorado River Basin, will spend $400,000 to develop an action plan for dealing with the ongoing and future droughts, with $200,000 in federal funds, and matching funds from local sources.
The Gunnison-based Upper Gunnison River Water Conservancy District will spend $300,000 for a similar program, with $140,000 in federal funds, and another $166,000 from local partners, according to its application. The Upper Gunnison district is responsible for delivering agriculture water, but also serves the city of Gunnison and the town of Crested Butte as well as the ski area.
Reclamation granted this funding through its WaterSMART program. On Aug. 2 the agency awarded more than $865,000 in drought planning funds to water districts and agencies in five states, including California, Arizona, New Mexico and Oregon, as well as Colorado.
The seven-state Colorado River Basin is facing severe water shortages and is operating under a basin-wide set of state-level drought contingency plans. Those plans include water cutbacks for users in Arizona and Nevada, and possibly California in the Lower Basin, as well as emergency releases of water from reservoirs in the Upper Basin, including Flaming Gorge and Blue Mesa. The Upper Basin includes Colorado, New Mexico, Utah and Wyoming.
Compared to the multi-million dollar state and federal efforts, the local WaterSmart grants are fairly small, but officials say they provide critical help in important areas and create opportunities to win matching funds from other agencies.
"This really helps because there is so much that has to be done," said Sonia Chavez, general manager of the Upper Gunnison district. "And anything we can get will help us leverage funding to get more done. A couple of hundred thousand dollars really helps."
Steve Pope, manager of the Uncompahgre association, said the money will go toward developing contingency plans and designing improvements to the association's aging federal infrastructure on which it relies.
"Our infrastructure is extremely old," Pope said. "Even though this grant is for planning purposes it will have a big impact on our system in the sense that it will allow us to best manage our water without having to make big infrastructure changes."
Pope is responsible for delivering 500,000 to 700,000 acre-feet of water, through more than 700 miles of canals, laterals and drains, to farmers and some small towns in the Gunnison Valley.
Upper Basin water districts receive drought contingency funds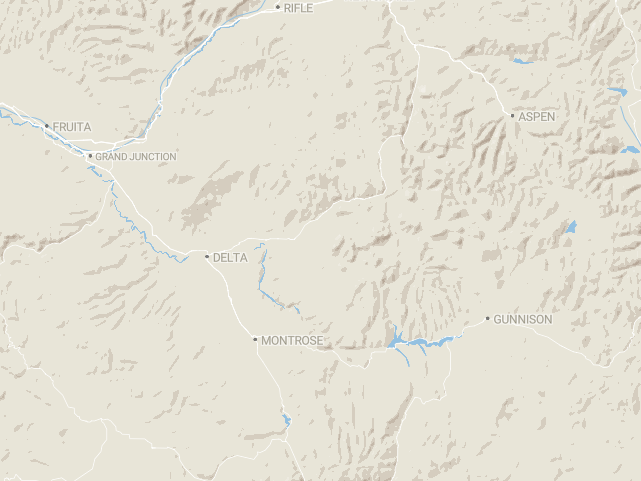 Both districts occupy key territory in the Upper Colorado River Basin, with the Gunnison district lying just above Blue Mesa Reservoir, and the Uncompahgre district lying below.
Blue Mesa Reservoir, Colorado's largest water storage reservoir operated by the U.S. Bureau of Reclamation, has been hard hit by drought and by emergency releases of water to help stabilize Lake Powell.
Chavez said her small, largely rural district has never implemented a drought plan, in part because one has never been needed until now.
The new grant funds will allow it to better monitor and analyze its water supplies, develop ways to conserve water, and determine equitable ways for farmers and cities to use whatever water is available.
"If we get into a drought, how is my little community here going to get through that drought?" Chavez said, "and how could we better share the water we do have available?"
Jerd Smith is editor of Fresh Water News. She can be reached at 720-398-6474, via email at jerd@wateredco.org or @jerd_smith.
The Water Desk's mission is to increase the volume, depth and power of journalism connected to Western water issues. We're an initiative of the Center for Environmental Journalism at the University of Colorado Boulder. The Water Desk launched in April 2019 with support from the Walton Family Foundation. We maintain a strict editorial firewall between our funders and our journalism.