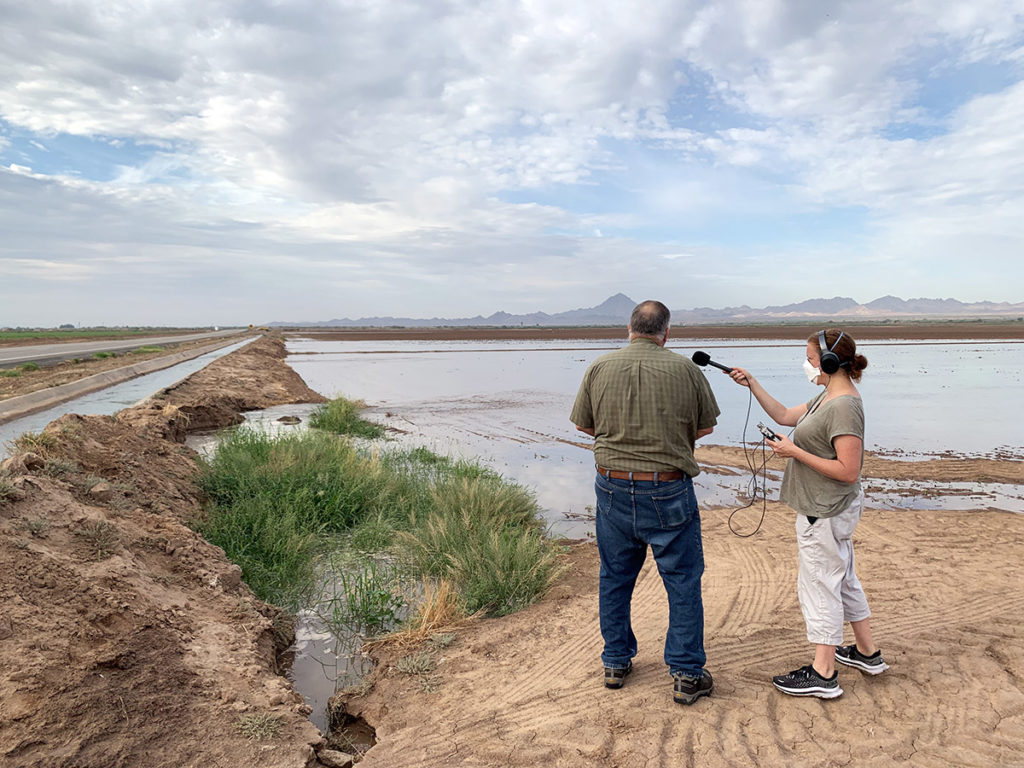 Water Desk grantees Cynthia Graber and Nicola Twilley of the Gastropod podcast recently explored the importance of alfalfa to Western water issues and dairy products.
Graber and Twilley "talked to farmers, economists, plant experts, journalists, and exporters about where this surprisingly important plant fits in to a warming world—and how we can prevent a future lacking in lactose without also drying up the West." Below you can listen to the episode, which was originally published on September 27, 2022.
This episode was supported by a grant from The Water Desk, an independent journalism initiative based at the University of Colorado Boulder's Center for Environmental Journalism.
The Water Desk's mission is to increase the volume, depth and power of journalism connected to Western water issues. We're an initiative of the Center for Environmental Journalism at the University of Colorado Boulder. The Water Desk launched in April 2019 with support from the Walton Family Foundation. We maintain a strict editorial firewall between our funders and our journalism.