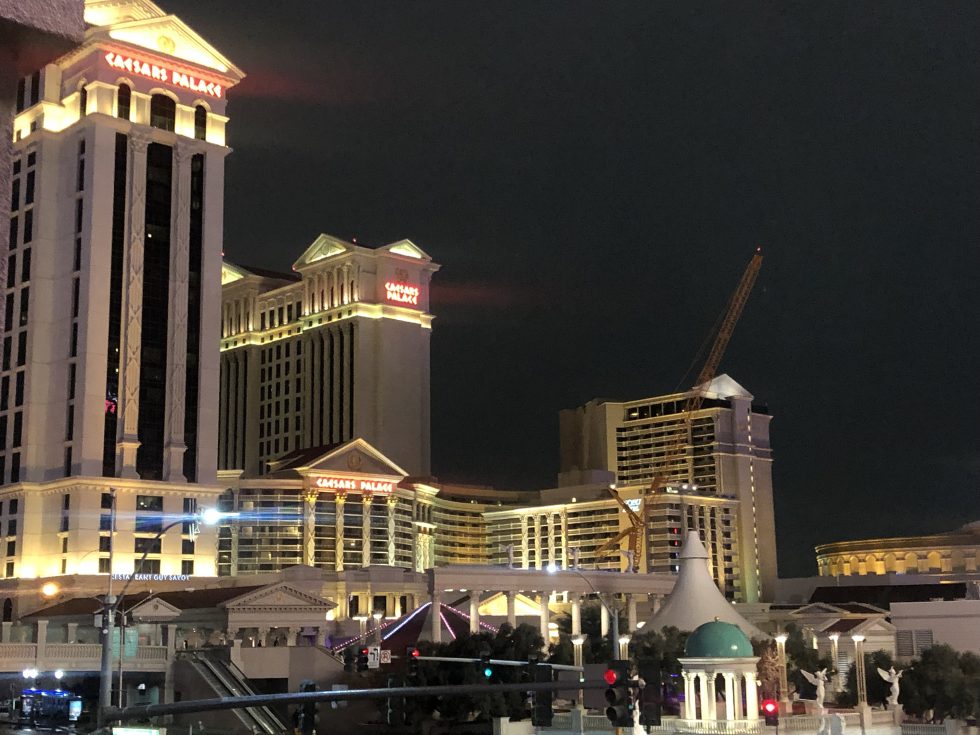 By Allen Best
Las Vegas: For every month that Lake Powell's drought-strapped hydropower system fails to produce enough electricity to sell to Colorado utilities and others across the West, millions of dollars are being lost.
That federal power revenue supports vital salinity reduction programs for farmers and efforts to recover endangered fish. But with no prospect of relief in sight — inflows into Powell this year were just 26% of average — utilities and states will see their costs rise to make up the shortfall, experts said Tuesday at the Colorado River Water Users Association conference in Las Vegas.
"We have to explore a lot of alternative funding strategies with the hydropower sector likely to diminish in time," said Don Barnett, executive director of the Colorado River Basin Salinity Control Forum, in a session called "No Spare Change."
Much more rain and, especially, snow in Colorado and other Upper Colorado River Basin states will be needed during the next two years to ensure continued production of electricity in Glen Canyon and other dams in the Colorado River system.
Since the creation of the dams on the Colorado and other rivers across the American Southwest, hydropower has provided a relatively inexpensive source of electricity to municipal and cooperative utilities in Colorado and other states. Portions of the revenue from hydroelectric sales go to support the salinity and endangered fish programs.
Already this year, shrinking river flows in the Colorado and several other rivers in the Southwest have reduced power sales 37% in the Colorado River Storage Project, which includes Lake Powell, Flaming Gorge Reservoir, Blue Mesa Reservoir and Navajo Reservoir.
Now there is a heightened focus on the reservoir levels at Lake Powell, where Glen Canyon Dam generates 75% to 80% of the electricity distributed by the Western Area Power Administration (WAPA).
"In case nobody was paying attention, there is a drought in the Upper Colorado River Basin," Tom Vigil, the Montrose, Colo.-based manager of the Colorado River Storage Project for WAPA, said. "Things have gotten a little bit worse lately and there's a cumulative effect."
Record-low inflow into Powell in the water year ending in September triggered a first-ever shortage declaration in August, meaning that Arizona, Nevada and California will have to cut their water use. WAPA in October projected a one-in-three chance that Glen Canyon Dam might be at minimum power pool in 2023, unable to produce power at all. That level is elevation 3,525 feet. Even now power production is falling because the low reservoir levels mean less pressure on the turbines. With less pressure, power production is reduced.
But WAPA must still deliver power to its customers. This is done by buying more expensive electricity on the open market. To cover those costs, WAPA raised its rates Dec. 1 to $3 per megawatt hour, a 14% increase.
WAPA will likely increase rates even more, but there's a limit to how much it can charge. At some point, customers will go elsewhere to buy their power. And that, of course, means less revenue from WAPA and the federal programs that depend upon WAPA revenues.
In the short term, WAPA has been delaying some maintenance and capital projects. Delay can work for only so long, however. Vigil said deferred maintenance to the transmission system — one of the major assets of the agency — can result in rising risk of disrupted power supplies. Payments to the U.S. Bureau of Reclamation, the operator of the dams and the generator of the electricity distributed by WAPA, have also been postponed.
Shrinking federal power sales revenue has Barnett and others involved in the salinity program anxious. The program has about $15 million in delayed work.
Barnett made the case for the cost-effectiveness of salinity control in the Upper Basin states. The diminished salt in the Colorado River saved Clark County, home to Las Vegas, $45 million in just last year.
In a snapshot of the current state of affairs, Barnett explained that the federal program has a cost-share obligation with states of $10 million. The federal fund from hydropower sales has delivered only $8.5 million. That means a delay of $1.5 million of salinity control programs for next year. "We are pretty anxious about that."
The endangered fish recovery programs in the upper Colorado River, San Juan and lower Colorado River offer a parallel story. Tom Chart is the recently retired former director of the Upper Colorado River Endangered Fish Recovery Program.
The program has had successes, including the efforts to recover populations of four species in the upper Colorado River above Moab, Utah. The most recent milestone was the No. 17 down-listing of the humpback chub from endangered to threatened.
Chart said he foresaw the need to shift funding for the continuation of the fish program, currently at 50% federal and 50% states, to a larger role for state funding, as much as 70%.
Long-time Colorado journalist Allen Best publishes Big Pivots, an e-magazine that covers energy and other transitions in Colorado. He can be reached at allen@bigpivots.com and allen.best@comcast.net.
Fresh Water News is an independent, nonpartisan news initiative of Water Education Colorado. WEco is funded by multiple donors. Our editorial policy and donor list can be viewed at wateredco.org.
The Water Desk's mission is to increase the volume, depth and power of journalism connected to Western water issues. We're an initiative of the Center for Environmental Journalism at the University of Colorado Boulder. The Water Desk launched in April 2019 with support from the Walton Family Foundation. We maintain a strict editorial firewall between our funders and our journalism.