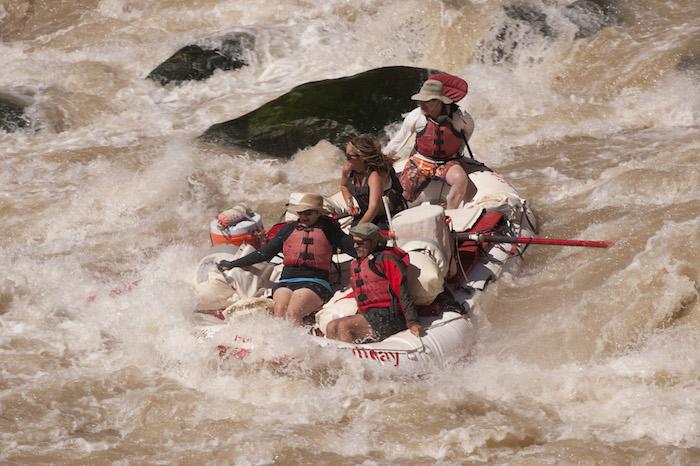 From the high country in Rocky Mountain National Park a muddy flush of water rushes downstream, through western Colorado. It turns left, going south through Utah, and then takes a hard right as it enters Grand Canyon National Park in Arizona.
Along the way, the Colorado River brings promise and excitement; the promise of water for irrigation and the thrill of rapids that tantalize white-water cowboys, as it plunges deep into the earth.
The river flows past Moab, Utah, and Page, Arizona, providing an economic pulse that lures recreationists to those two towns. It fills their tourist economy coffers, similar to other towns which are gateways to national parks. And as the river goes, so go the local economies.
National Parks Traveler Special Report supported by The Water Desk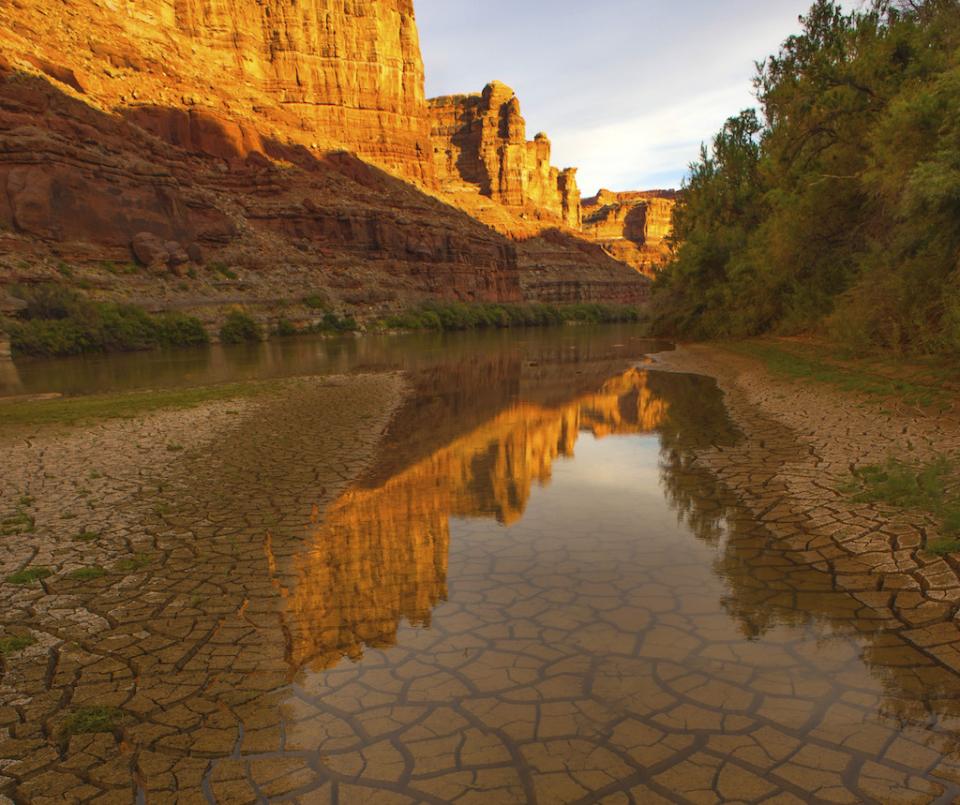 Climate Change At Glen Canyon NRA
Not enough water and too many invasives at Glen Canyon National Recreation Area
Sidebar: Climate change reducing Colorado River runoff
Sidebar: Colorado River Econ 101
"On average, communities that have national parks nearby tend to get a lot of benefits from those national parks from visitors coming through there. From staying in hotels, from hiring guide services, and sort of the traditional tourism model of economic development," said Megan Lawson, an economist with Headwaters Economics, a Bozeman, Montana, firm that specializes in rural economics.
"But then what we're also seeing is that people might visit national parks and their gateway communities as tourists fall in love with the area, and figure out a way to move there," she adds. "So we're also seeing that particularly since the last recession, places with those outdoor recreation economies, like national park gateway towns, have grown faster than places without those kinds of natural amenities."
While new residents come to Moab, they don't always generate the same economic benefits other gateway towns enjoy, according to research conducted by Headwaters. That very likely is due to the jobs those new residents are coming to fill.
"In Grand County, the folks moving in do not have higher income than people who are already living there. In most recreation counties we're seeing faster growth in earnings per job. But we're also not seeing that in Grand County," Lawson said.
"It's not entirely clear exactly why that is happening. I think part of it might be related to the types of folks who are moving in. We know that over that similar time period, the main growth in population for Grand County has been in retirees. But also kind of a younger working age folks, kind of in that 18 to mid-30s range."
---
This series on the health of the Colorado River and its impacts on Canyonlands and Glen Canyon has been supported by a grant from The Water Desk, an independent journalism initiative based at the University of Colorado Boulder's Center for Environmental Journalism.
National Parks Traveler, a 501(c)(3) nonprofit media organization, depends on reader and listener support to produce stories such as this one and other coverage of national parks and protected areas. Please donate today to ensure this coverage continues.
Longform Story CSS Block