This photo gallery features images shot during a Lighthawk flight to the Colorado River headwaters and surrounding areas.
The flight began at Rocky Mountain Metropolitan Airport in Broomfield, proceeded north to near Fort Collins, then to Lake Granby and the Colorado River headwaters region. The loop route returned via Rollins Pass, the Continental Divide, Gross Reservoir and Boulder.
| | |
| --- | --- |
| Date | October 24, 2019 |
| Locations | Boulder, Cache La Poudre, Medicine Bow Mountains, Cameron Pass, Lake Granby, Rollins Pass, Gross Reservoir |
| Photographer | Mitch Tobin |
| Organization | The Water Desk at the University of Colorado Boulder |
| Rights | Free to reuse under Creative Commons license, with credit to "Mitch Tobin/WaterDesk.org, with aerial support provided by Lighthawk" |
Featured images and descriptions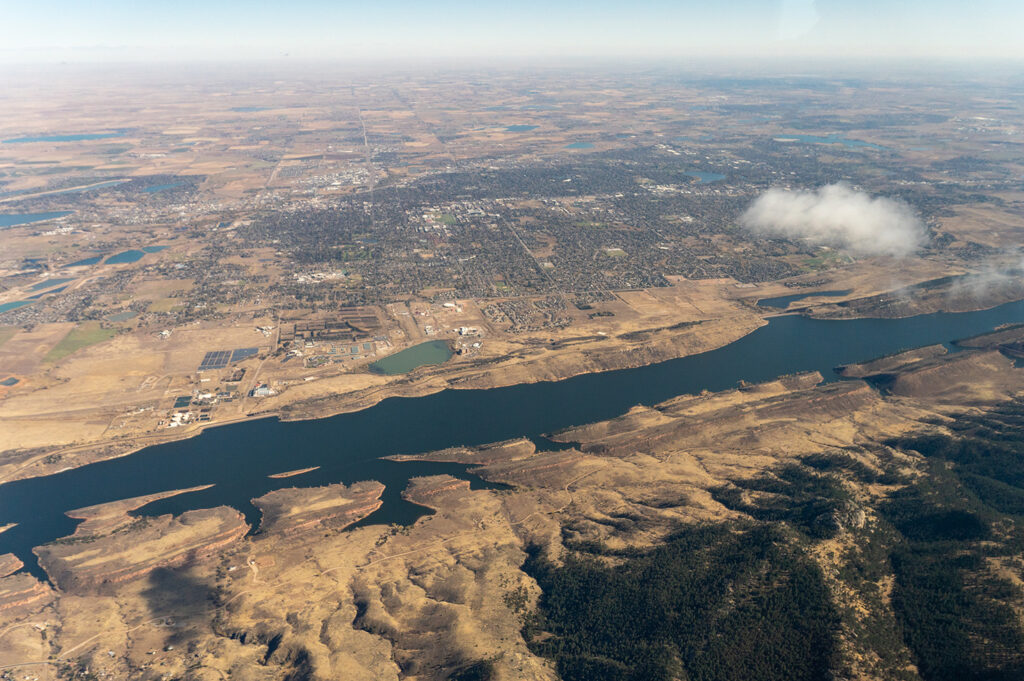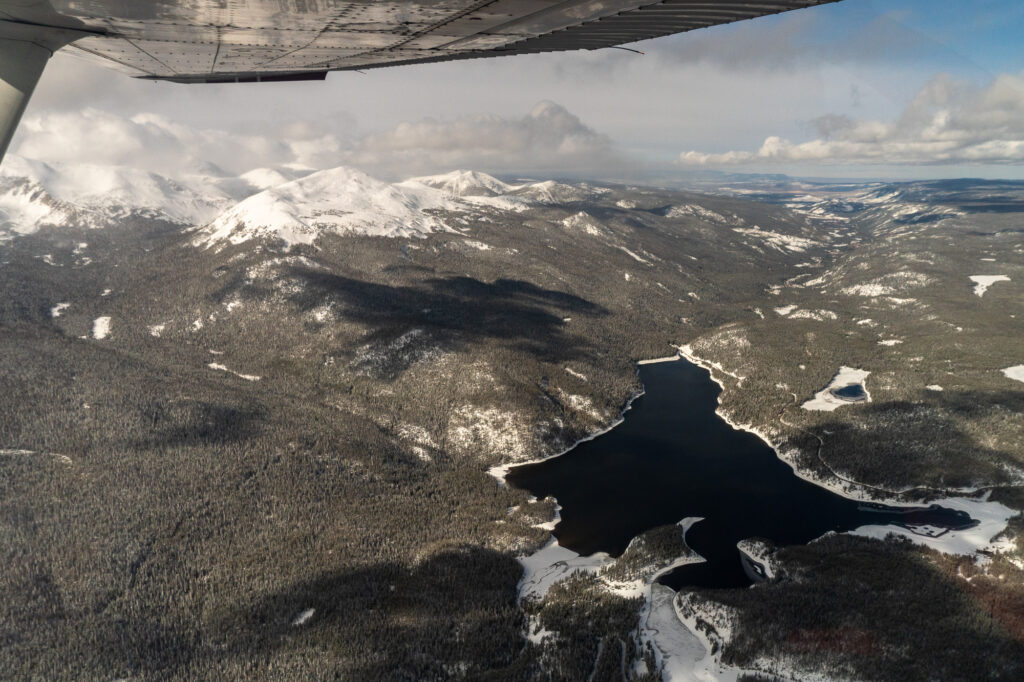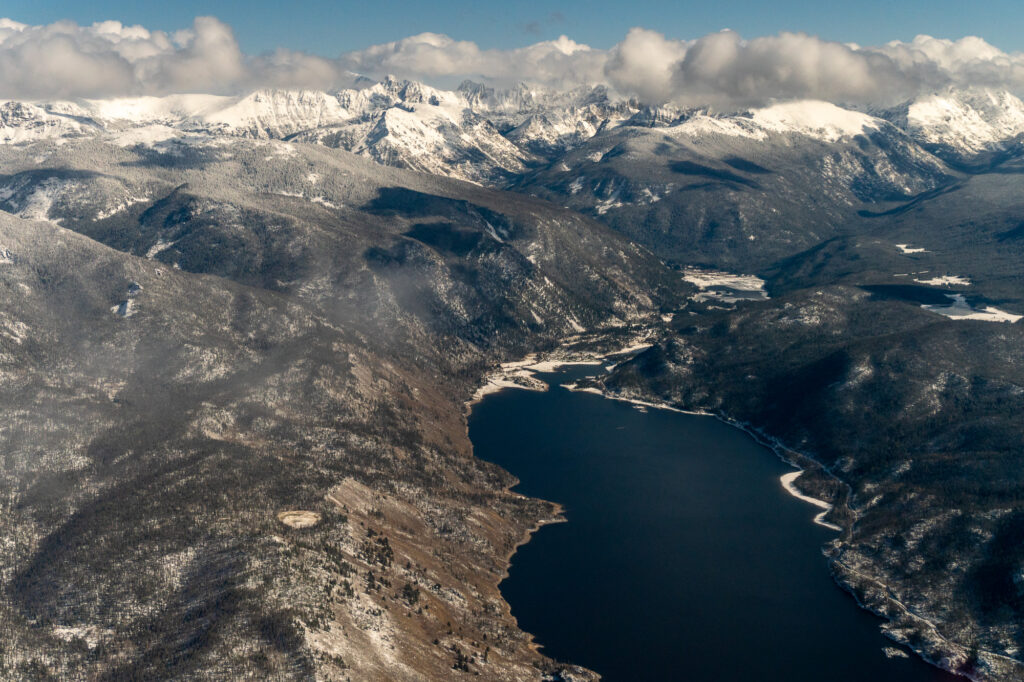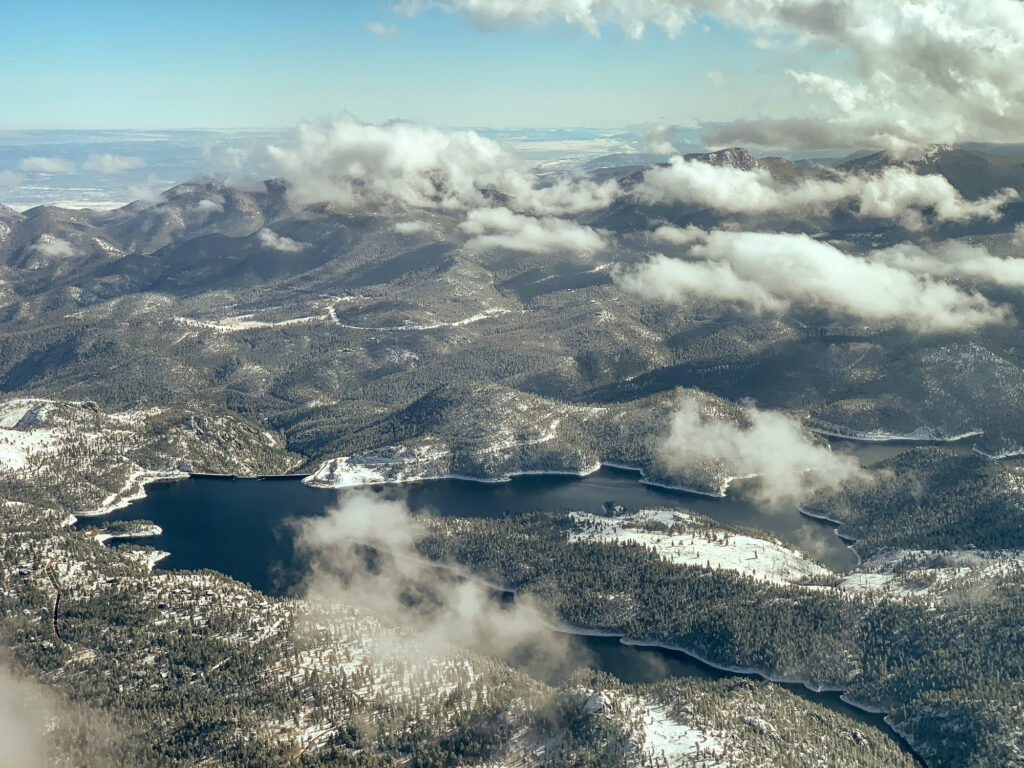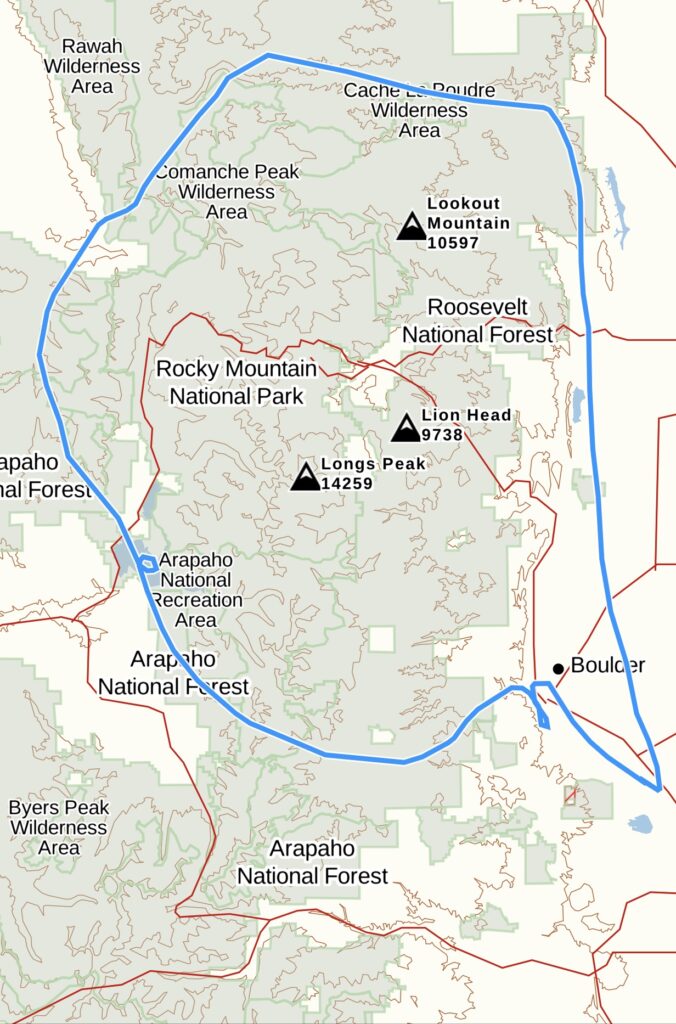 All images in this set
View this gallery for high-resolution downloads »
All of the content in our multimedia library is available for free download and reuse under a Creative Commons license.