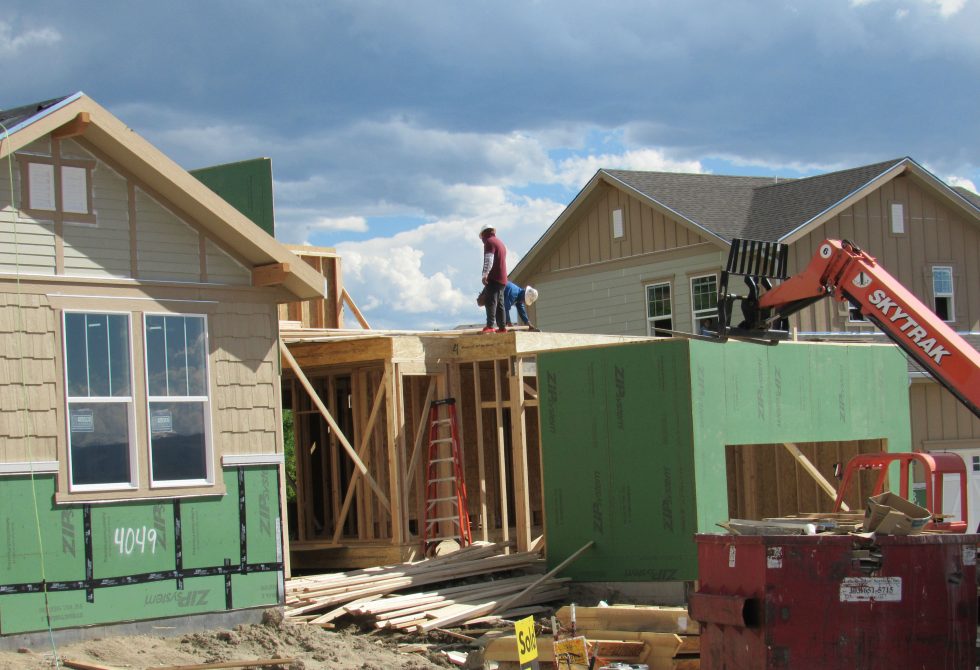 By Jerd Smith
Douglas County officials said Tuesday they would not use their COVID-relief funding to help finance a controversial $400 million-plus proposal to export farm water from the San Luis Valley to their fast-growing, water-short region.
In a statement the commissioners said the federal rules would not allow the funds to be spent to help finance early work on the proposed project, and that it faced too many legal hurdles to justify the time and money the county would need to devote to it.
The county made public Tuesday two extensive legal memos, based on its outside attorneys' review of engineering, and legal and regulatory requirements the project would have to adhere to in order to proceed. The memos formed the basis for the county's rejection of the funding request.
"The Board of Douglas County Commissioners has made the decision, based on objective legal recommendations from outside counsel, that American Rescue Plan Act (ARPA) funds are inapplicable to the RWR proposal and that RWR has significant additional hurdles to overcome in order to demonstrate not only a 'do no harm' approach, but also a 'win-win' for Douglas County and the San Luis Valley," the board said.
The proposal comes from Renewable Water Resources (RWR), a well-connected Denver development firm that includes former Colorado Gov. Bill Owens.
Among other things, the memos said that RWR's claim that there was enough water in the valley's aquifers to support the export plan, was incorrect, based on hydrologic models presented over the course of several public work sessions.
The county's attorneys also said the proposal did not comply with the Colorado Water Plan, which outlines how the state will meet future water needs. That lack of compliance means that Douglas County would likely not win any potential state funding for the export proposal.
County Commissioner Lora Thomas came out against the idea early, with Commissioner Abe Layden joining her this week in voting against the proposal. Commissioner George Teal voted for the proposal.
"I am ecstatic that I got a second vote to stop it," Thomas said. "The hurdles are too steep for us to get over. I don't see a future for it."
RWR declined an interview request regarding the decision, but in a statement it said it planned to continue working with the county to see if the legal concerns raised could be resolved.
"Our team is eager to address the county's remaining questions as raised in the legal analysis. We are confident in our ability to mitigate any areas of concern," it said.
Opposition to the proposal sprang up quickly last December after RWR submitted its $10 million funding request to the commissioners.
Critics, including the Rio Grande Water Conservation District in Alamosa, argued that no water should be taken from the San Luis Valley because it is already facing major water shortages due to the ongoing drought and over-pumping of its aquifers by growers. The valley faces a looming well-shutdown if it can't reduce its water use enough to bring its fragile water system back into balance.
RWR said its plan to shut down agricultural wells could help the valley, but many disagreed.
State Sen. Cleave Simpson, who also manages the Rio Grande Water Conservation District, said in a statement that he was pleased with Douglas County's decision. "This is good news for the San Luis Valley and it speaks to the hundreds and perhaps thousands of people who spoke out against this unviable proposal."
Environmental groups also came out in opposition, as have numerous elected leaders including Democrats Gov. Jared Polis, Attorney General Phil Weiser, U.S. Sens. John Hickenlooper and Michael Bennet, as well as Republican U.S. Rep. Lauren Boebert, who represents the valley.
Douglas County does not deliver water to its residents, but relies on more than a dozen individual communities and water districts to provide that service. And they are all facing the need to develop new water supplies.
But two of the largest providers, Parker Water & Sanitation District and Castle Rock Water, have said they would not support the RWR proposal because they had already spent millions of dollars developing new, more sustainable, politically acceptable projects. Those projects include a South Platte River pipeline that is being developed in partnership with farmers in the northeastern corner of the state.
What comes next for RWR's proposal isn't clear yet. RWR spokeswoman Monica McCafferty said the firm's attorneys were still reviewing the legal memos the county released Tuesday.
RWR has said previously that it might ask lawmakers to change state water laws to remove some of the legal barriers to its proposal.
Jerd Smith is editor of Fresh Water News. She can be reached at 720-398-6474, via email at jerd@wateredco.org or @jerd_smith.
Fresh Water News is an independent, nonpartisan news initiative of Water Education Colorado. WEco is funded by multiple donors. Our editorial policy and donor list can be viewed at wateredco.org
The Water Desk's mission is to increase the volume, depth and power of journalism connected to Western water issues. We're an initiative of the Center for Environmental Journalism at the University of Colorado Boulder. The Water Desk launched in April 2019 with support from the Walton Family Foundation. We maintain a strict editorial firewall between our funders and our journalism.