In Southern Nevada, concerns about a Colorado River tributary and an endangered fish are colliding with longstanding plans for development. Read this series supported by a grant from the Water Desk.
Where groundwater gives way to warm springs, a fight continues over building a new desert town outside Las Vegas.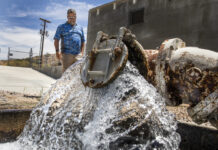 As climate change and overuse reduce water supplies, the gap between "paper water" (the legal right to use water) and "actual water" (what's available) is widening.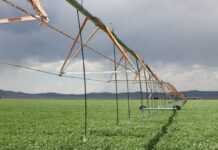 In Diamond Valley, Nevada, farmers are looking to protect their future — and testing the limits of the state's water laws.