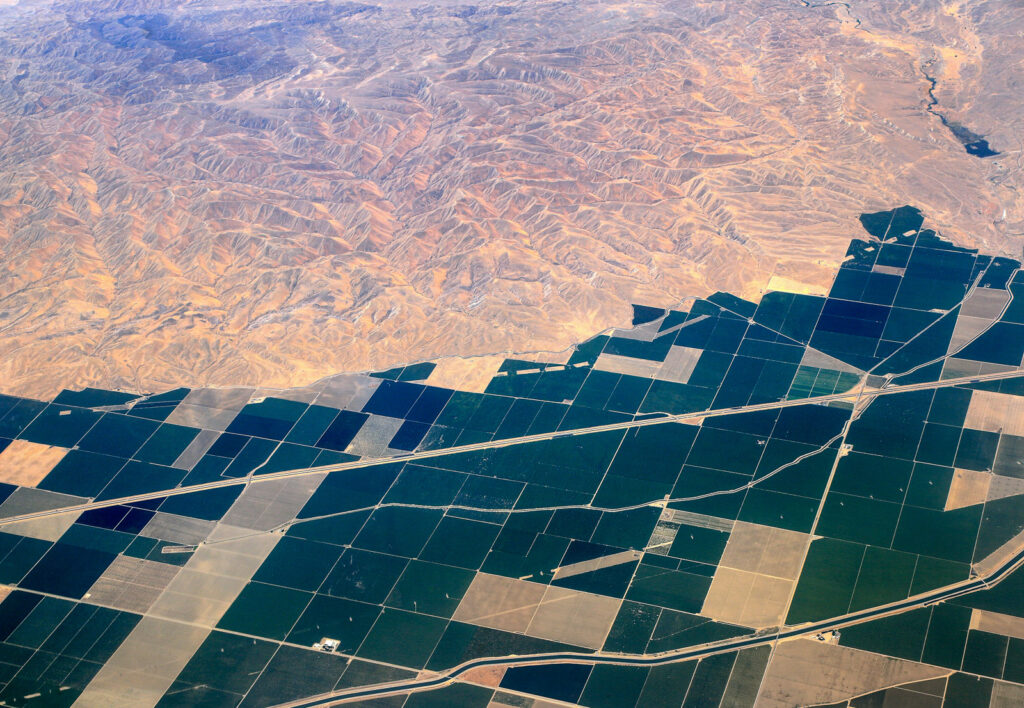 The Water Desk is excited to announce the recipients of new grants to support water-related journalism in California.
Grantees will be exploring and investigating a variety of water issues in the state: pollution, groundwater, public health, conservation, agriculture, wastewater and more.
The grants, up to $10,000 each, are being funded thanks to the generous support of the S. D. Bechtel, Jr. Foundation.
Based at the University of Colorado Boulder's Center for Environmental Journalism, The Water Desk is dedicated to increasing the volume, depth and impact of journalism connected to Western water issues.
The recipients of the California Media Project grants (in alphabetical order):
CalMatters, a nonprofit journalism venture focused on California politics and policy, will produce a story or series on the growing public health risks to clean water for one million Californians.
Food and Environment Reporting Network (FERN), a nonprofit news organization, will produce an article exploring a conflict over groundwater use by agriculture in an arid region of California.
Fresno Bee and its Fresnoland will publish a series of stories on the economic ramifications of a new groundwater-management plan in the Central San Joaquin Valley.
High Country News will produce and publish a package of articles focusing on California's Sustainable Groundwater Management Act (SGMA), as well as several articles in a broader series on California water as it intersects with social justice, public health, economies and communities of the Western United States.
Voice of San Diego, a nonprofit news organization, will produce a series of stories on the long-simmering sewage crisis afflicting San Diego by following the money to understand why the border's broken sewer system has remained unaddressed for decades.
Ted Wood and Jim Robbins, independent journalists, will report on how extreme water-conservation efforts in San Diego, Los Angeles and other California cities are playing out, and what their experience holds for other drought-afflicted regions with rapidly growing populations.
The Water Education Foundation will produce and publish an article in its Western Water online magazine explaining how the farm-rich San Joaquin Valley, whose crops form the centerpiece of the nation's produce aisles, is striving to bring its critically overdrawn groundwater basins into balance, using approaches such as water trading, captured flood flows, fallowing and land-use changes, as it attempts to meet SGMA's requirements.
For the eight grants, The Water Desk has approved a total of $75,000 for journalists and media outlets.
The Water Desk is preparing to accept applications for a new round of grantmaking similar to our 2019 standard grants program. This new grantmaking will cover the seven states of the Colorado River Basin and the borderlands of Northwest Mexico. We will soon announce more information on that program through our Twitter account and email newsletter.
We are grateful for the funding from the S. D. Bechtel, Jr. Foundation, which has augmented our founding grant from the Walton Family Foundation. The Water Desk maintains strict editorial independence from its funders and the University of Colorado. Funders of The Water Desk have no right to review or to otherwise influence stories or other journalistic content that is produced with the support of these grants. For more about our editorial independence, please see our funding page.
Seeking additional support for our grant programs
Because the S. D. Bechtel, Jr. Foundation is sunsetting and spending down its assets this year, The Water Desk will not be receiving additional funding from the foundation to support water journalism. However, we continue to seek new funders to support our work in California and beyond.
Water Desk grantees, 2019-20
Loading table…